Linda Ashman (text) and Alea Marley (illustrator), Phoebe Dupree is Coming to Tea!, Walker Books, July 2021, 32 pp., RRP $16.99 (pbk), ISBN 9781406399912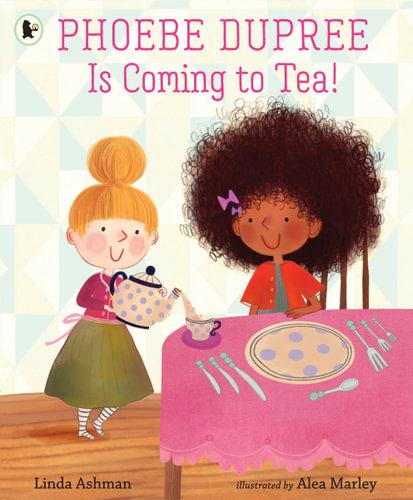 Phoebe Dupree is speedy and smart and as perfect as perfect can be. And she's coming to tea, so everything has to be just right. Our young host busies herself instructing her dog to behave, making cupcakes and eclairs, hoping everything will be good enough for Phoebe's visit. But, when the cakes are dropped and the table upturned and the dog splashes pool water everywhere, our poor host thinks it's all a huge disaster…until Phoebe Dupree kicks off her shoes and announces, This is going to be fun!
This is a lovely story about resilience. About how life doesn't always go to plan, but that sometimes, it can turn out even better! It explores the knots we can get ourselves into when there's no need at all and the worries about being good enough so people will like us, when of course, it's better just to be ourselves.
This book is delightful and fun, with light, playful illustrations, and one very cute pooch.
Reviewed by Deb Abela