Jane Higgins, Havoc (Southside #2), Text Publishing, 25 February 2015, $19.99 (pbk), 342pp., ISBN 978922147295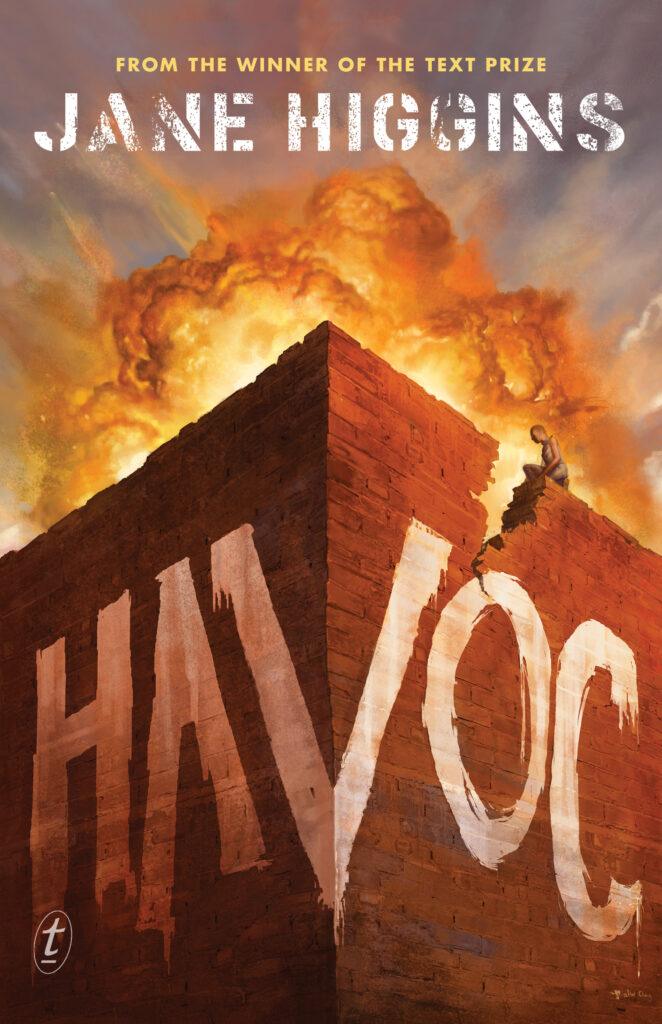 A river divides a city and a war wages between the impoverished Southside and the more powerful and affluent Cityside. A tenuous ceasefire is broken when Cityside destroy Moldam bridge and the main character, Nik Stais, finds a dazed young girl wandering in the wreckage repeating the word "havoc" . Nik, together with his friend Lanya and conman Sandor, risk their lives to cross the river to discover the link between this cryptic warning and  Cityside's latest plans to destroy Southside. Their secret mission leads them into great peril as old Cityside friends are now enemies and allegiances shift unpredictably. Nik must also comes to terms with his relationship with his parents whom he discovers may have been working for Cityside. Lanya and Nik uncover a biological weapon that Frieda, one of the leaders of Cityside, is about to unleash, but Freida has Lanya captive and Nik must choose between saving her or Southside.
A sequel to her prize winning first novel The Bridge, Jane Higgins' Havoc continues the fast-paced dystopian adventure. While reading The Bridge would be useful it is not altogether necessary as the well-crafted writing allows the reader to quickly pick up the threads of the earlier story. The gripping action moves at a cracking speed, but it is the underlying issues which make this a truly enjoyable reading experience. Loyalty, friendship, betrayal, revenge, identity, the ethics of war, bio terrorism, developing relationships and the need for hope are among the main ideas explored in this steely and often challenging text. Readers in the 14 to 18 age bracket will recognise many of the dilemmas that confront Nik in their own lives or in the violent conflicts waging in the world around them. The drama in Havoc makes it engaging and exciting, but more importantly it is a thought provoking text which could be used in middle to upper secondary level classrooms to stimulate discussion and writing on ideas crucial to developing personal values and beliefs. (Useful teacher notes for this text reflecting the Australian English curriculum are available on the Text Publishing website).
reviewed by John Nolan