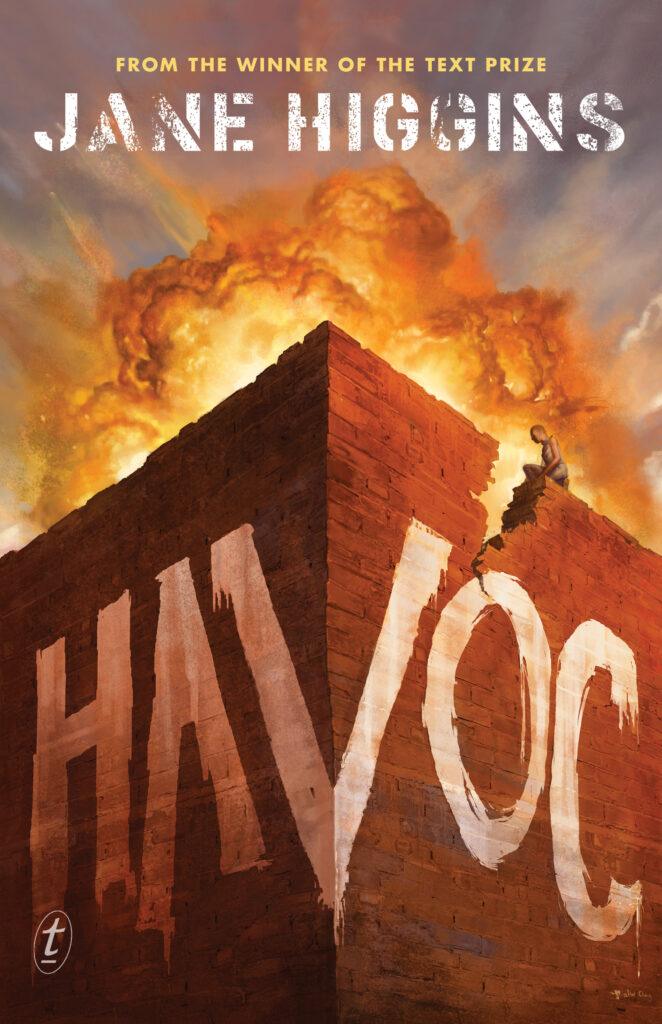 Jane Higgins, Havoc (Southside #2), Text Publishing, 25 February 2015, $19.99 (pbk), 342pp., ISBN 978922147295
This is the sequel to the Text Prize winning The Bridge, and the second novel from New Zealand author Jane Higgins. The story picks up soon after the events of The Bridge – Southside is still advocating for peace and free movement, but Cityside remains suspicious and aggressive. When Cityside blow up one of the bridges linking it to Southside, and cordon off one of the Southside suburbs, it's up to Nik and Lanya to find out what Cityside has planned, and to try to stop it. In doing so, they discover more about Nik's history and who his parents were.
This is a well written, fast paced novel. There is plenty of action and suspense to keep readers involved, and the characters are interesting and well-drawn. True to life are the complexities of loyalty, betrayal, politics, history and morality – Nik must navigate a world where nothing is black and white, only shades of grey, and where everyone does what they believe is right, but few people agree on what that might be. This novel could be read alone, but the reader will appreciate it more if The Bridge is read first.
There is some violence, and the main characters are in their late teens, so this novel would be most suitable for upper secondary and public libraries. Recommended.
reviewed by Rebecca Kemble