Amanda Wood (text) and Bec Winnel & Vikki Chu (illustrators), Goodnight, Little Panda, Walker Books, February 2021, 24 pp., RRP $17.99 (hbk), ISBN 9781913520113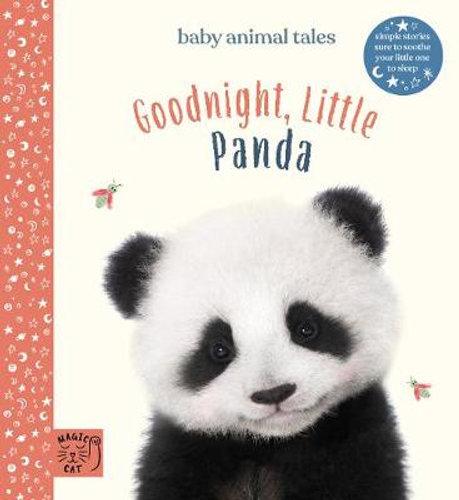 Little Panda is sick and tired of eating bamboo for breakfast, lunch, and dinner, and decides to go and explore what her animal friends are eating.
Lichen, seeds, and worms galore!
Will Little Panda try new foods, or will she discover that bamboo is not so bad after all?
From the series Baby Animal Tales, Goodnight, Little Panda is an adorable read aloud book for toddlers and pre-schoolers.
Author Amanda Wood is passionate about natural history and animals, and this comes through clearly in the story of a sweet little panda on a mission to find her dinner. Readers are able to use their keen observational skills as Little Panda encounters all the different foods being eaten by her animal friends. The soothing language used throughout makes it perfect for a bedtime or naptime read.
Vikki Chu provides a light touch with her watercolour illustrations, and alongside the clever photographic work of Bec Winnel, creates a visual exploration of the natural habits of animals in their environment and provides plenty of craft opportunities for educators and librarians.
Readers will appreciate the simple but rich language ideal for the 2-5 age group making this a perfect read aloud book, and one that ticks the boxes for literacy learning in preschool and kindergarten.
Parents will recognise a fussy eater when they see one!
Goodnight, Little Panda celebrates new experiences and is sure to become a bedtime favourite.
Reviewed by Shelley Stephens