Amanda Wood (text) and Bec Winnel & Vikki Chu (illustrators), Goodnight, Little Monkey, Walker Books, February 2021, 24 pp., RRP $17.99 (hbk), ISBN 9781913520120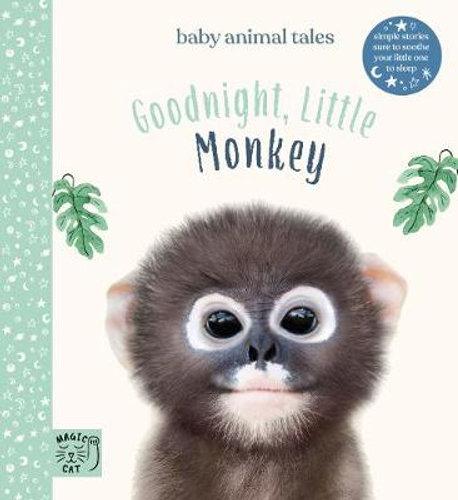 Once upon a bedtime, there was a little monkey…
Little Monkey wants to be the best at everything, but eventually discovers that there are some things more important than being the best. What could that be?
Goodnight, Little Monkey is a charming story about a monkey determined to prove his worth in the jungle.
Combining observational skills along with fun and simple language, author Amanda Wood creates a recipe for a great read aloud experience, leaving plenty of room to keep toddlers and pre-schoolers guessing as to what might transpire for Little Monkey during his jumpy journey.
Illustrations by Vikki Chu and photographic work of Bec Winnel work together brilliantly with its calming colour tones to add just the right amount of visual interest for readers before bedtime as they join in Little Monkey's quest to be the best.
Amanda Wood, Vikki Chu and Bec Winnel have created a wonderful series of books Baby Animal Tales for the 2-5 age group that engages and soothes before bedtime and naptime.
The series cleverly introduces first experiences to young children, who are ever so keen to experience the world around them.
As with Goodnight, Little Panda and other stories from the Baby Animal Tales series, this is sure to become a read aloud favourite.
Reviewed by Shelley Stephens