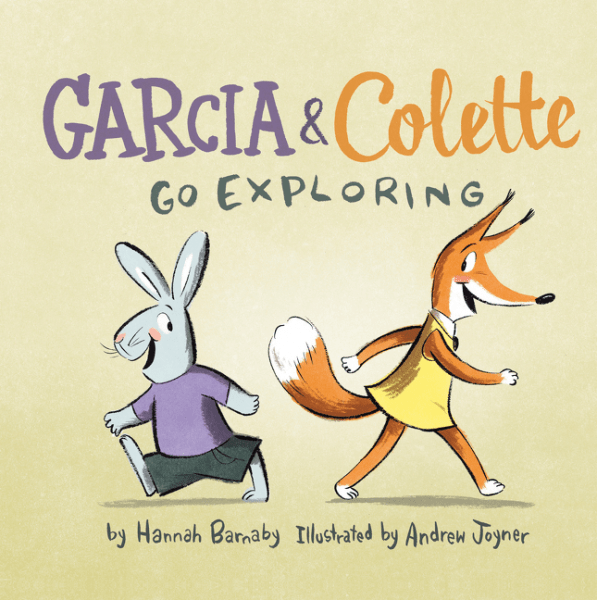 Hannah Barnaby (text), Andrew Joyner (illus), Garcia & Colette Go Exploring,  HarperCollins Australia,  1 July 2017,  32pp.,  $24.99 (pbk),  ISBN 9781460754306
Garcia and Colette are best friends who have very different interests. Garcia dreams of exploring space, while Colette wants to venture under the sea. They both set about building a craft to take them to their destinations. Garcia's rocket is snazzy. Colette's submarine is glorious. They bravely set off in opposite directions and make many observations on their journeys which turn out to be surprisingly similar. On returning they decide to compromise and go exploring to a destination they can both enjoy together.
This heart-warming story celebrates difference and champions friendship. Although it is fine to do our own thing, sometimes adventures are better when we share them with a friend. There are lots of opportunities to make connections, to predict and compare. Readers may be inspired to build their own craft and teachers could use the story as a springboard to a STEM activity. The text is enhanced by Joyner's wonderful illustrations. Recommended for preschoolers and early readers.
A Teaching Guide can be found on the HarperCollins Australia website.
Reviewed by Sharon Seymour