Reviewer Fiona shares her picks for 2017…
YA Contemporary
A poignant and important story, this book challenged and changed my perceptions.
I devoured this delightful story in a day. It left me happy and inspired.
YA Fantasy
Miss Six and I read this together and it was wonderful. We both adored this rollicking tale of bumbling heroes.
A gorgeous tale set in ancient Japan with samurai warriors and a head-strong heroine with a secret. This gripping tale of revenge is beautifully written and easily one of my top picks of 2017 YA releases.
Picture Books
This tale of fast-paced modern family life and the delightful sloth that changes everything is my favourite picture book of the year.
Meet reviewer Fiona Miller-Stevens…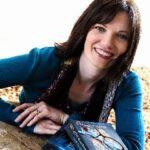 Fiona Miller-Stevens is a voracious reader, writer, small child wrangler, senior English teacher and Assistant Principal. She writes for her blog A Novel Indulgence and for The Print Posse. She runs a book club for teenagers called the YA Café – a glorious excuse to talk books and eat cake.