Reviewer Fiona shares her best reads of 2016…
YA/Adult
Court of Mist and Fury (Court of Thorn and Roses #2) by Sarah J Maas
I adore anything by Sarah J Maas but this is probably my favourite of her novels to date. The second book in the Court of Thorn and Roses series is even better than the first. I am counting down the months until the 2017 release date of A Court of Wings and Ruin.

YA
In a year where my reading was dominated by fantasy novels, this contemporary novel stood out as undoubtedly one of the best books I've read. Girl in Pieces is a raw look at the self-destructive coping mechanisms of a traumatised teenager.


Picture Books
A Bus Called Heaven by Bob Graham
Published in 2011, this is a truly special tale of community and togetherness. A refreshing book in an increasingly disconnected world.


Do Not Open This Book by Andy Lee
We giggled for days over this book. A fun and silly page-turner written by one half of popular Australia's comedy duo Hamish and Andy.


No Matter What by Debi Gliori
Debi Gliori is my favourite picture book author/illustrator. This gentle story reassures baby fox that no matter what he does or how far he goes, mumma fox will always love him.


A bit about reviewer Fiona Miller-Stevens…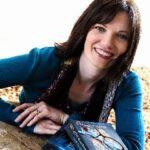 Fiona Miller-Stevens is a voracious reader, writer, small child wrangler, senior English teacher and Assistant Principal. She writes for her blog A Novel Indulgence and for The Print Posse. She runs a book club for teenagers called the YA Café – a glorious excuse to talk books and eat cake.