Maureen Eppen (text) and Veronica Rooke (illustrator), Every Family is Different, Serenity Press, Augugst 2018, 32 pp., RRP $14.99, ISBN 9780648212720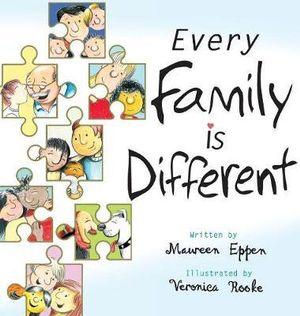 This hard cover picture book introduces numerous families each of whom has a different number and gender of parents/step-parents, children, siblings, and relatives living together.
Some children also spend time in different houses with each parent. They may live in small apartments or large house, in the suburbs or the country, with or without a pet. Whatever the situation, the final message is that it is love that counts.
Reinforcing the theme of diversity, the brightly coloured illustrations depict a variety of nationalities and ages.
Ages 3-6.
Reviewed by Elizabeth Douglas