Reviewer Emily shares her favourite fantasy reads of 2016…
The Creeping Shadow (Lockwood and Co. #4) – Jonathan Stroud
This was the book I waited for all year, snatched off the shelves, and finished all too quickly… and then re-read. Lockwood, Lucy and company are back together with more spectres, emotional tension and sharp, witty writing, and the plot is thickening nicely. I can't wait for the final instalment of this gripping series.


This book had dinosaurs, medieval warfare, technology, and characters that I couldn't help but engage with. I'll be coming back for more with this series.


This is a tale of bittersweet romance and Russian enchantment, as Vika and Nikolai must engage in a magician's duel. The winner will stand at the Tsar's right hand and wield unimaginable power; the loser will die. The Crown's Game is written with a light and atmospheric charm, but with an engaging depth and tension between the characters.


A bit about reviewer Emily Clarke…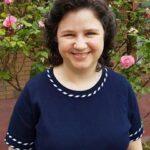 I am an omnivorous reader with more than thirteen years as a children's specialist bookseller. During my professional career, I acted as the consultant and liaison to many schools and libraries, and was proud to be invited to speak at several Professional Development sessions for the Centre for Youth Literature as a specialist in children's fantasy and science fiction.  These days, I am honing my skills on a more specific audience, and having fun introducing my two sons to the big, wide world of literature and stories. It warms my heart every time we have to arm wrestle to decide who gets to read a book first (they're fast and determined, but I'm older and more devious).