Andrew Levin (text) and Katie Kear (illustrator), Eggplants and Dinosaurs (Nelson, #3), Penguin Random House, August 2021, 176 pp., RRP $12.99 (pbk), ISBN 9781761042294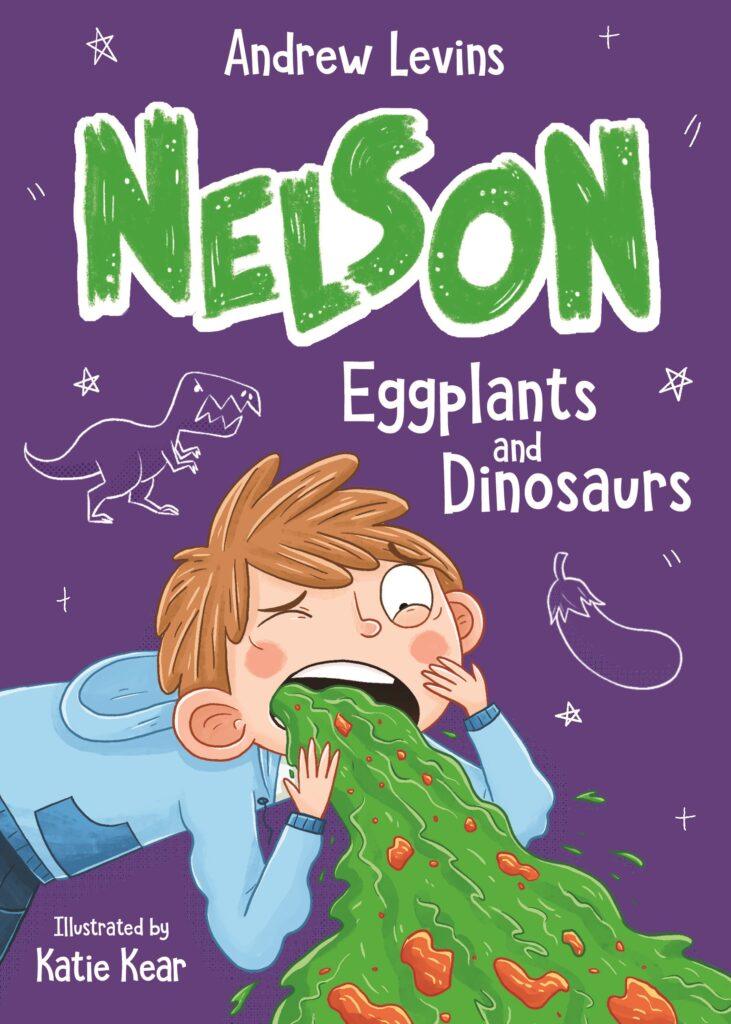 Nelson hates vegetables, but sadly for him, they are the key to his superpowers. In the first book of the series, Pumpkins and Aliens, Nelson Hunter makes the startling (and disgusting) discovery that pumpkin gives him superpowers. In the second book, Broccoli and Spies, Nelson and his best friend, Olive Sadana, visit Nelson's grandparents' vegetable farm, where he discovers his grandma used to be a spy and she needs help finding out who has been stealing her pumpkins.
This time, Nelson has to track down the thief who has stolen every dinosaur book in town, except for My First Dinosaur ABCs, which just happens to be kept in Nelson's school library. Who is stealing all these books and why, and can Nelson stop the dastardly book thief before it's too late? There are robots, dinosaurs, way too many vegetables and more vomit, so be prepared.
Reviewed by Deborah Abela