Bilyana Di Costanzo (text) and Mauro Di Costanzo (illustrator), A Flair for Fun, New Holland Publishers, June 2021, 32 pp., RRP $24.99 (hbk), ISBN 9781760792862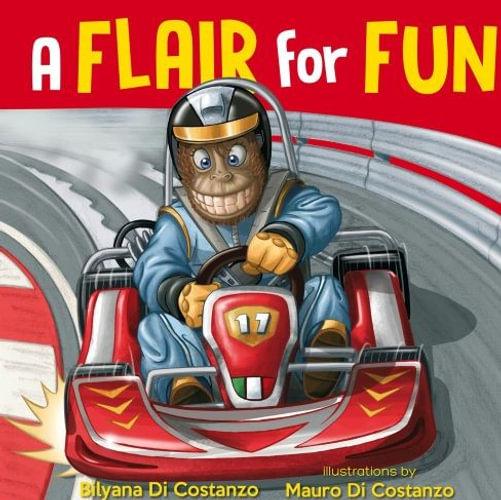 Car racing gorillas, cycling goats and surfing lions are just some of the characters readers will meet in this action-packed book for the very young.
A wide range of sporting activities from team to individual sports are presented in a fun and accessible way to children through rhyme and bold colourful illustrations; the enlarged and coloured font to highlight rhyming words may also encourage the child to connect with sound and letter combinations.
A great introduction to a wide range of sporting activities for young children although an appendix explaining some of the sporting jargon and a bit about each sport would be a helpful addition.
Money from the purchase of this book goes toward the Starlight Children's Foundation for very sick children.
Recommended for children 4+ years.
Reviewed by Mem Capp