Josh Pyke (text) and Daron Parton (illustrator), Chatterpuss, Scholastic Australia, July 2021, 32 pp., RRP $17.99 (hbk), ISBN 9781760976491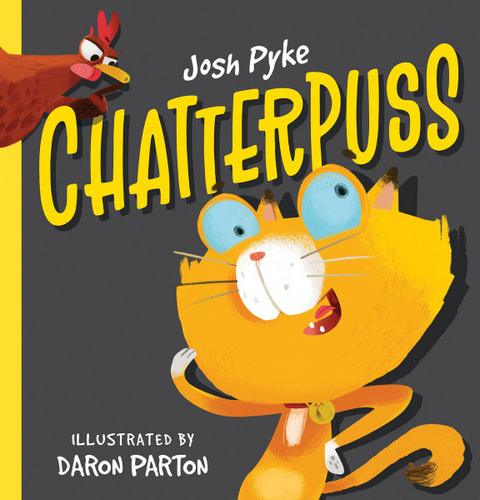 Chatterpuss is a fun read-aloud story for children 3+ which will have children learning a thing or two about friendship and compromise.
Chatterpuss and Glenn are best friends, but Glenn is fed up with the constant chatter. She leaves to find peaceful bliss, only to be confronted with Graham, the big bad bully, accusing her of having no friends. Luckily, Chatterpuss steps in to defend her friend, using her gift of the gab to talk Graham dizzy.
The fun rhyming text is broken up by conversations between Chatterpuss and Glenn (mostly one sided!) which are fast-paced and very fun to read aloud. Older readers will enjoy taking one of the parts as they read along with a grown up.
Although the issue between the friends is exaggerated for humour, it's a very relatable situation that many children will have found themselves in, either from the point of view of Chatterpuss or Glenn. The story promotes acceptance and compromise, but with subtlety and humour, so children will not feel they are being fed a message.
The bold and colourful illustrations by Daron Parton are a perfect match with the fun story. The sparse backgrounds and bright colours make the cartoon-like characters jump off the page. The characterisation relies on some stereotypes, as studious Glenn and the teacher both wear glasses, while the bully wears a backwards baseball cap. The cover is hard to miss, with vibrant yellows on a lovely gold foil background that makes the book gift-worthy. Happily, according to the media release, a sequel is already on the way.
Reviewed by Laura Holloway