Mac Park (text),  James Hart (illus.), Dino Hunter (D-Bot Squad #1),  Allen & Unwin, July 2017,  80pp., $9.99 (pbk),  ISBN: 9781760295974
Mac Park (text),  James Hart (illus.), Sky High (D-Bot Squad #2), Allen & Unwin, July 2017,  80pp., $9.99 (pbk),  ISBN: 9781760295981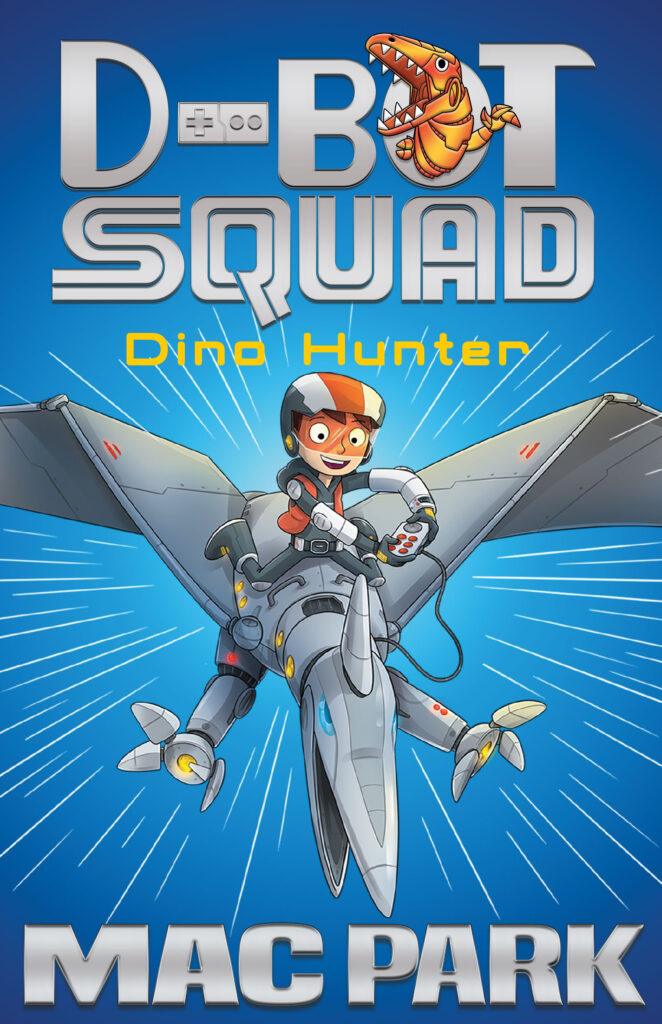 Dino Hunter and Sky High are the first two of the D-Bot Squad series created by the partnership of Louise Park and Susannah McFarlane under the pseudonym Mac Park, who have produced many books for younger readers. Carefully crafted chapter books for early readers, these books combine the themes of technology and dinosaurs, creating an action pact narrative that may particularly appeal to boys. 
Hunter, the protagonist is crazy about dinosaurs and so when he sees a real one outside his classroom window no one believes him. No one that is except Ms Stegg, the school librarian. Now the action really starts. Firstly Hunter Marks must create, with the aid of technology, his very own dinosaur machine to capture an escaped dinosaur but can he do it as time is running out? Later, pursued by the terrifying quetzalcoatlus it looks as though his time is up or is it? Left with a cliff hanger you'll have to go to the next in the series to find out. 
Action packed illustrations by James Hart cleverly extend the narrative. These books may be a good starting point for reluctant readers.  Recommended for 5 -7 year old readers.
Teacher's Notes, activities and book trailers can be found on the Allen & Unwin website.
Reviewed by Mem Capp