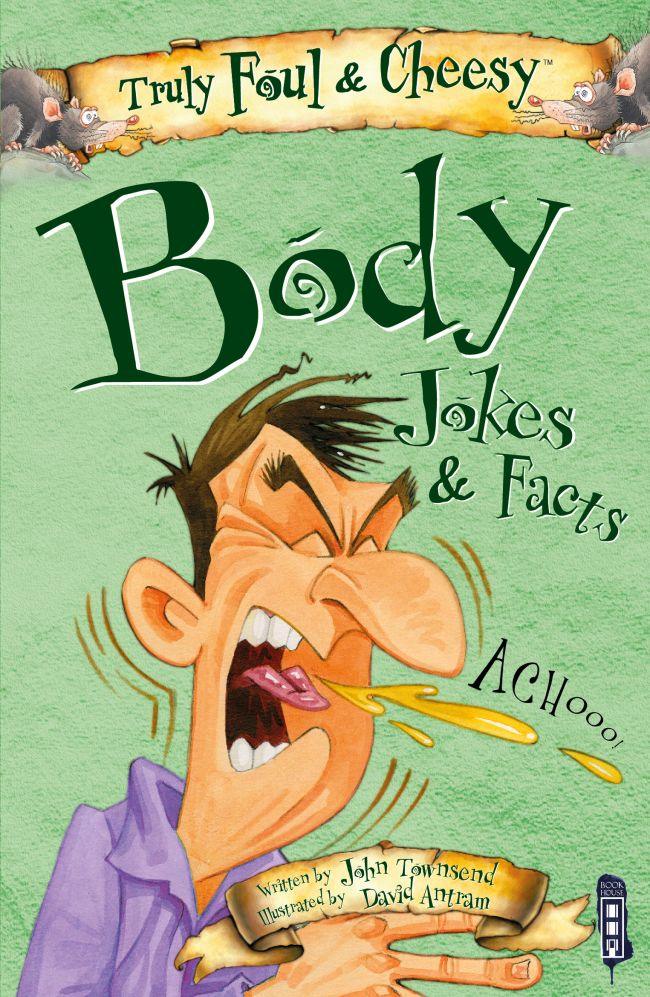 John Townsend (text),  David Antram (illus.),  Body Jokes & Facts (Truly Foul & Cheesy), Big Sky Publishing, 1 July 2017, 128pp., $9.99 (pbk),  ISBN: 9781925520477
Have you ever wondered why your feet smell 'cheesy', or how you come to have snot up your nose, or even why you fart or burp? Gross. O.K. then, perhaps you might be more interested to learn that having tapeworms wriggling around your gut may not be such a bad thing. Or, that there is something known as 'spontaneous human combustion' where a living person's body can suddenly burst into flames for no apparent reason. And did you know that over the period of a year you might swallow as many as eight spiders when you are asleep? Fact or fiction? You'll have to read to find out.
In his latest book for younger children John Townsend takes a humorous look at facts and fiction related to our bodies through limericks, jokes and doctor,/patient sketches. David Antrim's illustrations build on the quirky humour and the book finishes with a quiz, just to see what's gone in or out. There is also a small glossary and index at the back of the book.  Highly recommended for readers aged 7+.
Reviewed by Mem Capp