Goldie Alexander. Cybertricks. Five Senses Education, 2016, 194pp., $16.95 (pbk), ISBN 9781741308884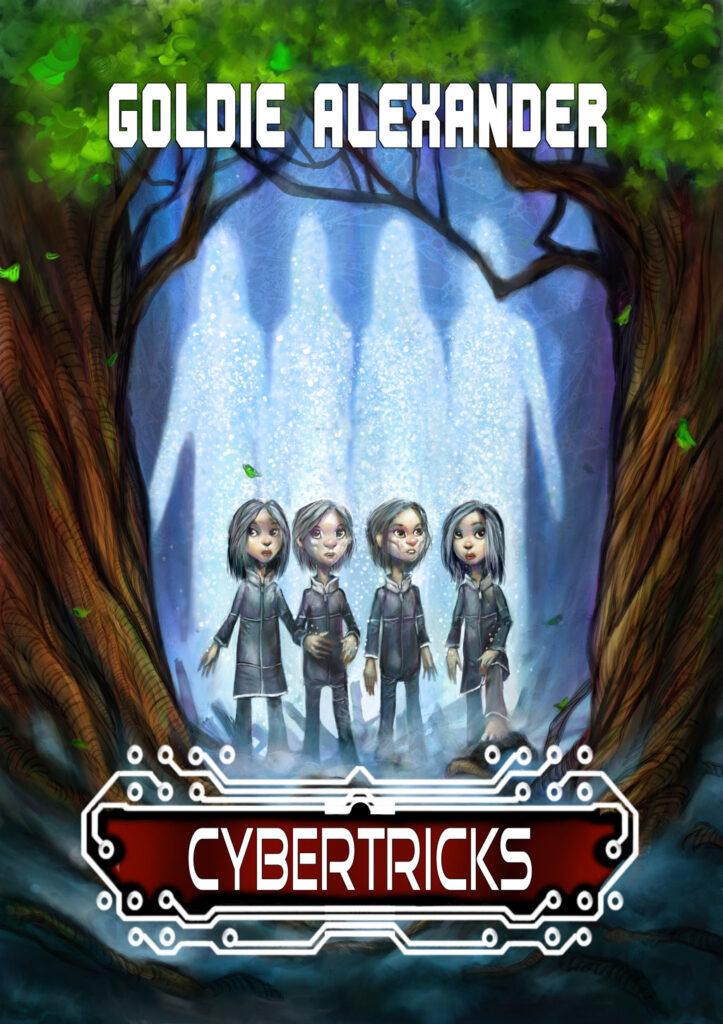 In the year 20,043, Planet Terra is on the cusp of The Great Disaster – fossil fuels are being wantonly consumed, flora and fauna are vanishing, war is erupting. Four 'hatchlings' – human life forms from the year 20,043 who have previously known only isolation within the metal walls of their individual cells – enter this 21st-century world. The hatchlings are a contrary bunch comprising two 'fems' (Pya and Zumi) and two 'mascs' (Trist and Jafet). They are tasked with learning about cooperation, and their arrival on Terra sees them joined on their quest by two Terran children, twins Rio and Charlie. In the face of societal breakdown, these six 13-year-olds join forces in a bid to survive.
The six adolescents encounter humans living in widely differing circumstances: some live in violent gangs, some form quasi-religious communities under the rigid control of a dominant male, some return to a sustainable agrarian life. As the hatchlings and the young Terrans respond to these groups (and to an array of terrifying non-human creatures), they gradually learn the benefits of working together.
Author Goldie Alexander is particularly adept at conveying the sensory experiences of the hatchlings in the natural world. (They have previously grappled with life outside their sparse cells only via 'endgames' completed by their avatars.) Tactile engagement with a non-sterile world is quite startling.
Cybertricks is narrated through Pya's first person voice. Alexander provides her character with opportunities to wrestle with new concepts like rebellion and submission, free will and personal responsibility, and attachment and empathy. The storyline also includes hints of John Marsden's Tomorrow series (the group has to resolve internal conflicts in order to survive) and Suzanne Collins's The Hunger Games (the hatchlings and Terrans are pitted against a shape-shifting beast for the entertainment of a vast, unseen audience).
The full extent of the hatchlings' mission is revealed in Cybertricks' final pages. It is encapsulated in the hope that humans may yet create 'a place where justice and harmony will always prevail'.
It is unfortunate that the published text includes mistakes that should have been eliminated during editing. There are missing words and letters as well as typographical errors. Although these glitches hinder the reading experience, Cybertricks offers a fast-paced action adventure that cleverly combines science fiction motifs and philosophical musings in a novel suitable for an upper primary–lower secondary readership.
For ages 11+
Reviewed by Tessa Wooldridge