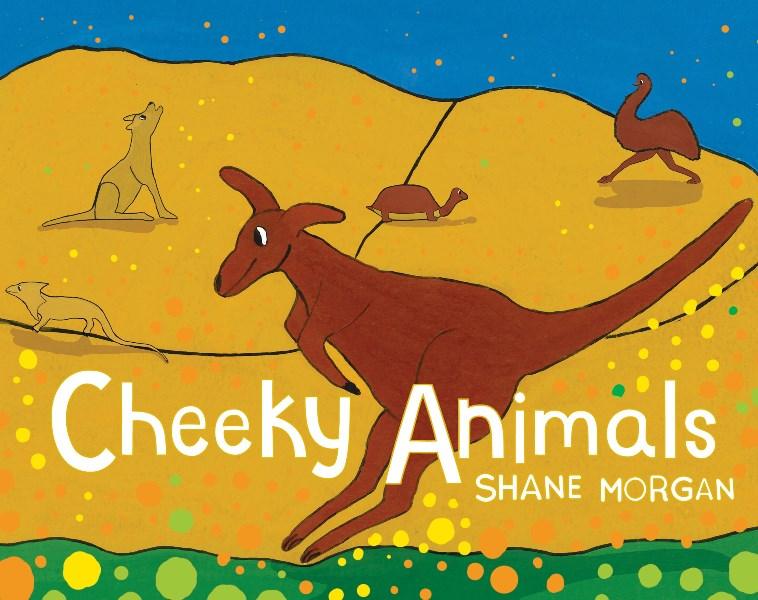 Shane Morgan,  Cheeky Animals, Magabala Books, Oct 2016, 12pp, $9.99 (board book), ISBN 9781925360431
Indigenous author and illustrator, Shane Morgan, presents a playful book about mischievous Australian animals and an unsuspecting person in the outback. Toddlers will enjoy feeling the rhythm and engaging with the amusing entertainment that unfolds in the images.
This board book, suitable for little hands, exhibits six well-known creatures including a kangaroo and a dingo, that are dedicated to their own double page spread. In rhyming couplets, we are instructed to 'look' at each animal in its natural habitat and then 'see' the comical antics they perform. The page with the fast running emu catching the man, upside down, by his knickers is sure to be a laughing point with readers!
Simple, repetitive phrasing with child-friendly illustrations and bold, earthy colours capture the essence of innocence and humour that is universal to a range of ages and cultures. Cheeky Animals is both funny and heartwarming, with a richness of Aussie flavour that will grip the hearts of children and adults, alike.
Reviewed by Romi Sharp