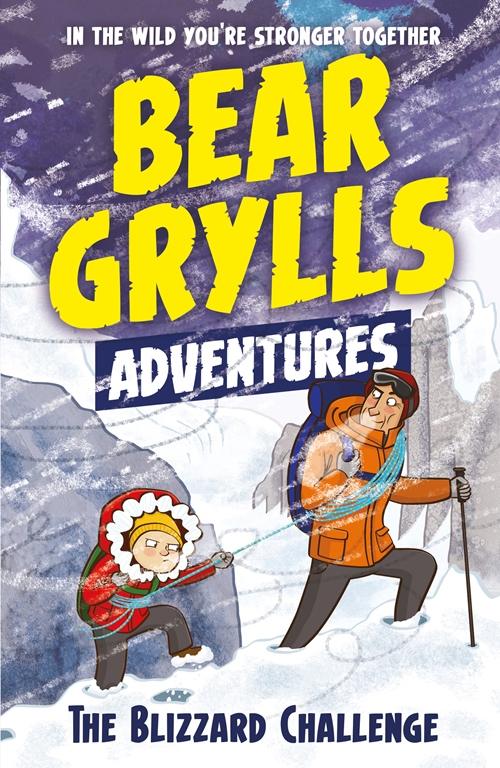 Bear Grylls (text), Emma McCann (illus.), The Blizzard Challenge (Bear Grylls Adventure #1), Bonnier/Allen & Unwin, June 2017, 128pp, $9.99 (pbk), ISBN 9781786960122
Bear Grylls (text), Emma McCann (illus.), The Desert Challenge (Bear Grylls Adventure #2), Bonnier/Allen & Unwin, June 2017, 128pp, $9.99 (pbk), ISBN 9781786960139
Bear Grylls' renowned survival skills are transferred into the world of six to ten year old readers in these two adventure stories. The problem of placing children in dangerous situations requiring such extreme abilities is overcome by having the two young protagonists in these novels enter an 'other-world' state. The girl in Desert Challenge has a fall from a zip line and is knocked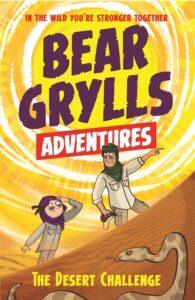 unconscious, while the boy in Blizzard Challenge has a dream. These two incidents happen while the characters are on camp and experiencing difficulties with their self-confidence. A compass acts as a talisman linking the two tales as it is mysteriously given to the central character before their preternatural adventure with Bear who shows them how to stay alive while traversing a hostile environment. Having survived their ordeal, both the characters return to reality emotionally better equipped to engage with the challenges of their situation and with improved self-confidence. Strangely, they also awake with both the compass and an object they obtained while with Bear, leaving the reader to ask whether it was just a dream after all?
Teaching children survival skills within an adventure with a celebrity is a clever and admirable project. These two texts not only inculcate useful physical skills, but also aim to develop teamwork and emotional resilience as the characters encounter and overcome danger and life-threatening circumstances.
Emma McCann's black and white illustrations throughout add to the visual appeal of the book. At the end of Desert Challenge there is a short self-test and list of interesting facts that also contribute to the educational content and fun aspect of these two engaging texts.
Reviewed by John Nolan