Once again, we asked our reviewers for their favourite books of 2019. We receive a terrific number, eclectic in choice but all valuable. We will post them throughout the summer, and absolutely have to start with Renee's list, which is basically your Christmas shopping for children and teens done and dusted! You're welcome!
So, I will now hand you over to the safe hands of Renee Mihulka. Merry Christmas. Trish Ed.
Hark, it's beginning to sound a lot like Christmas. Or at least shopping centres everywhere have dusted off their Christmas tunes in an effort to convince us we need to start buying presents PRONTO! And since all I ever want for Christmas is books, I assume that's all everyone else wants to. So, here's my list of favourites for this year. I'm calling it my twelve books of Christmas. 
On the first day of Christmas I recommend a brilliant debut novel.
Secrets of a Schoolyard Millionaire by Nat Amoore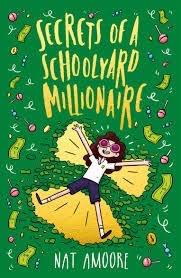 This book is funny, wise, inclusive and a darn great Aussie read. It tells the story of Tess and Toby, best friends who find one million dollars in their backyard and with it a million headaches. With twists and turns galore, Tess and Toby discover it's not that easy to spend a lot of money when you're ten, regardless of your intentions. Great for 9 – 12 year olds.
On the 2nd and 3rd days of Christmas I recommend being swept up in the Sci-Fi worlds of Aussie writers Jay Kristoff and Amie Kaufman.
Lifelik3 Series by Jay Kristoff
Set in a post-apocalyptic world that vaguely resembles America, this series delves into the question of what it means to be human in a very cool way. With badass robots, cool tech, unexpected twists and extremely good dialogue from extremely interesting characters, this series is a fast-paced, cool trip into Sci-Fi heaven. Perfect for 13+
Aurora Rising by Amie Kaufman and Jay Kristoff
The masters of sassy Sci-Fi are back with the first book in their new Aurora Cycle series, Aurora Rising. The authors themselves describe it as The Breakfast Club meets The Guardians of the Galaxy and I have to agree, although in many ways Aurora Rising is so much cooler. The sassy dialogue has been dialled up to super cool levels, the characters will imprint on your soul and true to Kristoff and Kaufman form you will either laugh or cry your way through the book. A must for lovers of the Illuminae Files by the same authors. A great pick for teens 13+
On the 4th day of Christmas it's time to sit back with a graphic novel.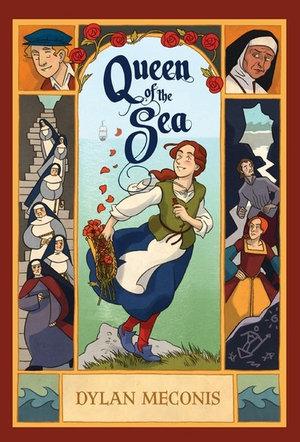 Queen of the Sea by Dylan Meconis.
This gorgeous graphic novel tells the story of Margaret, a young orphan who is raised by a small band of Elysian nuns on a remote island off the coast of the fictional kingdom of Albion. Margaret's idyllic existence is tested when regal Eleanor, former queen of Albion, arrives and as Margaret and Eleanor grow closer and Margaret learns more about her past, she is faced with a difficult decision between duty and friendship. This is a wonderful mix of pictures and engaging prose. I was instantly swept up in the story and as Christmas gifts go, this hardcover illustrated book is a fabulous idea and likely to be treasured for years to come. Perfect for 8 – 12 year olds
On the 5th, 6th, 7th and 8th days of Christmas I recommend immersing yourself in the richness of contemporary verse novels.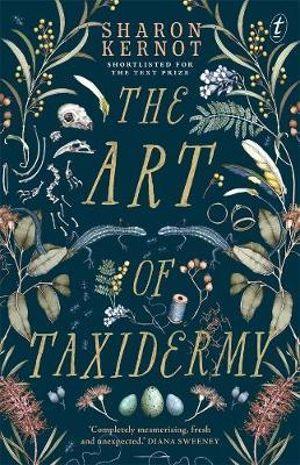 The Art of Taxidermy by Sharon Kernot 
Crossover by Kwame Alexander
Pookie Aleera is Not My Boyfriend by Steven Herrick
Anything by Sarah Crossan (honestly, anything but One is my favourite)
This year I have become OBSESSED with verse novels. I cannot get enough of their fragmented, image-driven story telling. I love to glide through the poems and soak in the words. Verse novels may seem like a tough sell to kids. 'Whaaaat? You want me to read a book of poems?' But seriously, slide a copy of Crossover into the hands of a boy who likes basketball or slip a Sarah Crossan story onto the bedside table of a tween girl and they will thank you for it. 
On the 9th day of Christmas I recommend gripping the edge of your seat with a highly awarded Australian YA thriller.
Small Spaces by Sarah Epstein
This psychological thriller has been nominated for and won many awards including the Davitt Award for Best Young Adult Crime Novel. It's kinda like 'The Girl on the Train' for teens, with an unreliable narrator and a mystery in the past that will keep you guessing. Thrillers in YA and middle grade are really becoming a thing, and Small Spaces is a fabulous example of why. Perfect for 13+
On the 10th, 11th and 12th day of Christmas I recommend diving into books your kids have loved this year. The three gems below were devoured by my three kids aged 7, 10 and 12.
Nelson, a super awkward nerd, wakes up one day to find out he is a ninja. With the help of his zany cousin Kenny and his granny's inventions, Nelson tries to master becoming a ninja and gets into all sorts of trouble along the way – obviously. As soon as he finishes one book, my 7-year old who isn't a big reader (yet!), demands the next one. He loves them. They are funny, easy to read and entertaining and I'm happy to keep him in supply. Great for 6-8 year olds
The Peski Kids Series by R. A. Spratt 
R.A. Spratt the queen of quirky, plot driven humour is back with another great series. The Peski kids are three siblings who live in a small Aussie town and who always end up in a pile of trouble with a mystery to solve. My 10 year old cannot speak more highly of these books. He has told me I HAVE to read them so they are on my TBR list. I am expecting great things from the author of Friday Barnes and Nanny Piggins and I am sure I will not be disappointed. 9-13 year olds will adore these books
The Knife of Never Letting Go Trilogy by Patrick Ness 
This is one of my favourite series. It takes a little while to get used to the unique style of prose but the story is worth it. Set in a future world where the thoughts of men can be heard by everyone but the thoughts of women can't, this book explores power and how people manipulate others to get it. This trilogy has one of the best evil guys ever and I still shudder when I think of him. My 12-year old daughter has inhaled these books and I've never seen her more distraught (in a good way!) after finishing the second one. Patrick Ness is a master at exploring relationships and motivations. Perfect for boys and girls. A must read for any teen. (No really, a MUST)