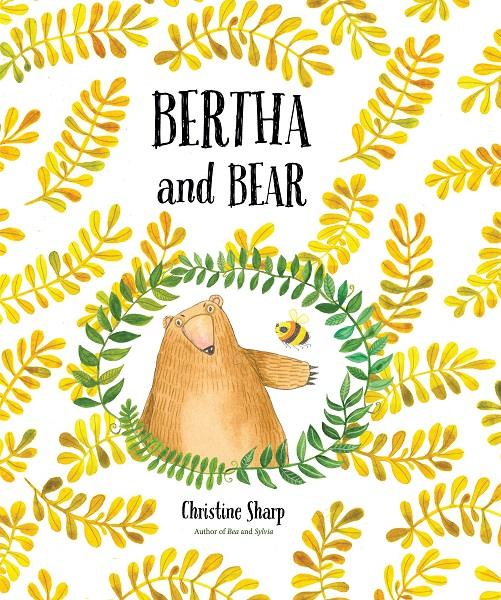 Christine Sharp, Bertha and Bear,  University of Queensland Press,  August 2018,  32pp.,  $24.95 (hbk),  ISBN 9780702254062
When a beehive is struck by a falling branch, the Queen bee sends brave Bertha out into the storm to find a new home for the hive. Bertha flies into the woods and finds Bear. She plucks up her courage to ask Bear for help. Bear seems quite amicable and makes a deal to share his home in return for honeycomb.
Bertha and Bear is a beautifully designed picture book. The rich, stylised illustrations are a feast for the eyes. Although I found the rhyme somewhat forced, the poetic language is strong. There is humour as well, particularly when we meet the non stereotypical bear who is fond of knitting.
This story would be a great springboard for discussion regarding illustrative techniques, descriptive language, and for practising inference skills. Recommended for preschool and kindergarten children.
Reviewed by Sharon Seymour