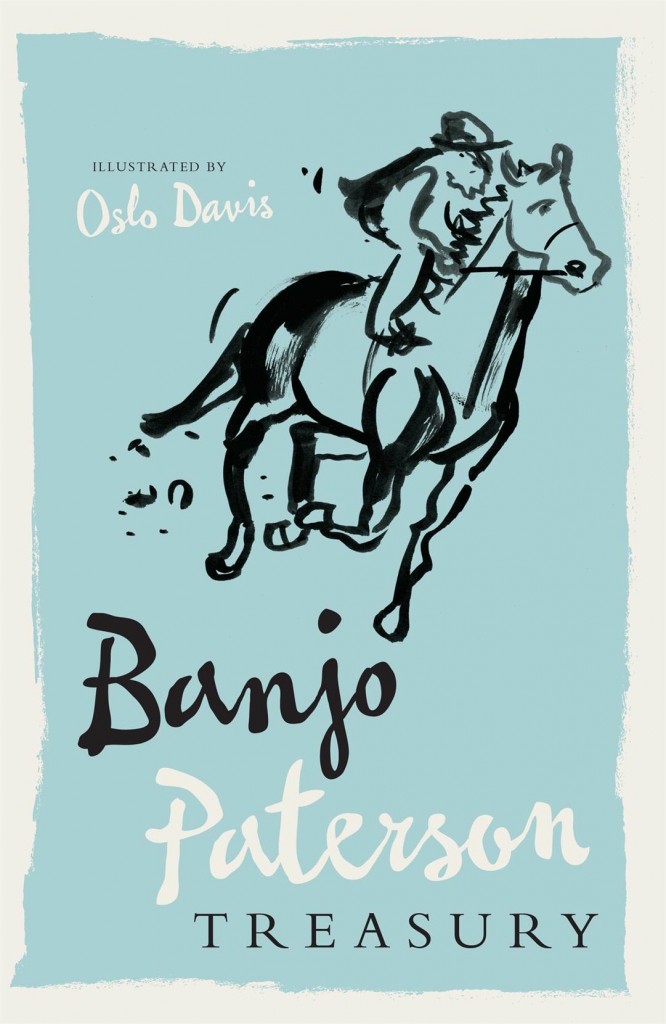 PATERSON, Banjo (text) Oslo Davis (illus.) Banjo Paterson Treasury Random House, 2013 152pp $19.95 pbk ISBN 9780857980069 SCIS 1633365
Andrew Barton 'Banjo' Paterson was born in Narrambla, NSW in 1864.  He worked as a lawyer, war correspondent and editor whilst writing poems and news articles to become one of Australia's best known early poets.  In 1939 Banjo was made a commander of the British Empire (CBE) for his services to poetry, writing such well known poems as Clancy of the Overflow, The Man from Snowy River, A Bush Christening and Waltzing Matilda to name a few.
Paterson wrote of pioneering life, the colourful characters that inhabited his world, his travels around the countryside and the Australian bush.  Painting pictures with words and story through ballad he gave us an insight into an Australia long gone.  For a young nation desperately searching for an identity Paterson's poetry, like Fredrick McCubbin's painting, was important in the building of a nation.
In this beautifully presented collection of Paterson poems are all his old favourites as well as lesser known works.  Accompanied by gentle charcoal and pen and ink illustrations this is an important collection for any home or school library.  Highly recommended for all ages.  MC