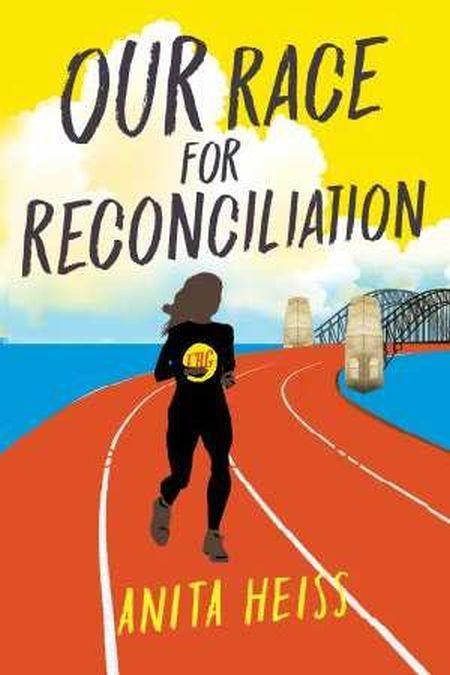 Anita Heiss,  My Australian Story: Our Race For Reconciliation,  Scholastic Australia,  1 May 2017,  192pp.,  $16.99 (pbk),  ISBN:  9781760276119
The best and most exciting thing about this story of identity, awareness and family is its authenticity. Author, Anita Heiss, is a member of the Wiradjuri nation of central NSW and her language and manner of story-telling are both obviously indigenous. To be gifted the opportunity to read from the perspective of someone who has lived these ideas and emotions is a true treat.
Following the life of Mel Gordon (avid Cathy Freeman fan, twin and lover of Seinfeld) in the year 2000; Our Race for Reconciliation encases serious events and ideas in a rollicking good story. When Mel finds out that her parents are planning a trip to Sydney, she quickly realises the journey is much more than a simple family holiday. Visiting relatives along the way and participating in the 'People's Walk for Reconciliation' across Sydney Harbour Bridge for national 'Sorry Day' stir deep cultural memories and emotions in Mel and her family. With the Sydney Olympics looming and a special visitor coming to school for NAIDOC week, Mel's sense of identity is stronger than ever, despite succumbing to the normal insecurities and worries of every tween. She is an extremely relatable and likeable character, and it is easy to see how the events of the year would have a profound effect on her.
The perfect timing of this book's release, just prior to NAIDOC Week 2017 (first week of July) as well as its clear messages of embracing individuality, commitment to culture, and the positive acknowledgement of, and healing from, indigenous issues in Australia's history, this book is a must read for tweens and the perfect read-aloud in middle years classrooms.
Reviewed by Katie Bingham