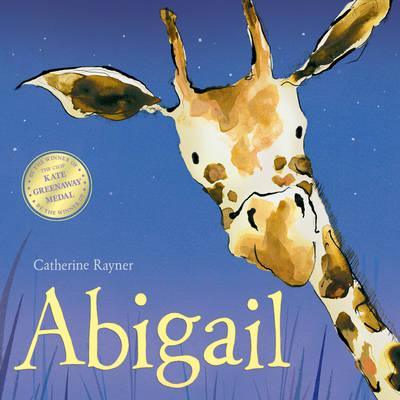 Catherine Rayner,  Abigail,  Little Tiger Press,  5 August 2013,  32pp.,  $32.99 (hbk),  ISBN 9781848956469
A friendly cheerful giraffe smiles at you from the front cover. This is Abigail and she loves to count. Her friends ladybird, zebra and cheetah won't stand still long enough for their spots and stripes to be counted. Ladybird suggests an option but the friends are not good at counting flowers at all. Abigail patiently shows them how to count but it takes all day. There is a happy outcome.
The ink and water colour illustrations depict the African setting and the giraffe features and postures add tenderness and a sense of perspective. A surprise fold up page reinforces the dimensions of the giraffe and it is fun to locate the tiny ladybird on most pages. Suitable for very young children up to six year olds and anyone who loves giraffes.
Reviewed by Julie Long