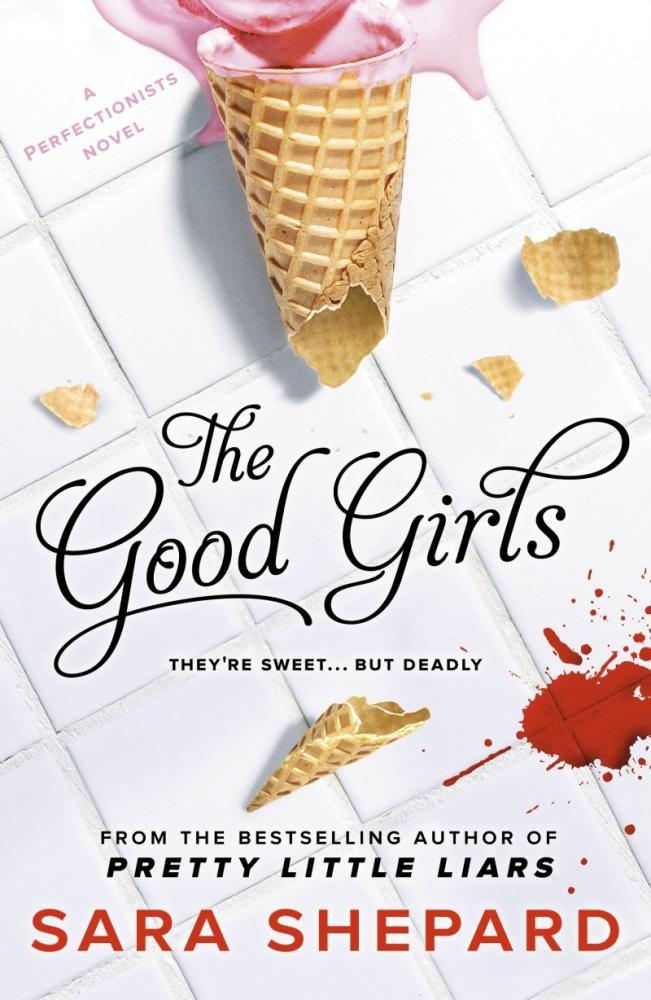 Sara Shepard,  The Good Girls (The Perfectionists #2),  Hot Key Books/Five Mile Press,  1 July 2015,  288pp.,  $16.95 (pbk),  ISBN 9781471404320
This book is the sequel to The Perfectionists and picks up exactly where that book left off. In the first book, five senior high school girls, during an in-class discussion, name five people they think deserve to be punished, deserve to die. They decide to prank one of those people, a boy in their year at school who is a cruel bully. The prank goes wrong and the boy dies. Now, in the sequel, people on the list continue to die and the girls are suspects. As well as worrying about the murders, the girls are dealing with their final year of school, boyfriends, dysfunctional families and friendships.
This is an easy read, although it covers some unpleasant topics. The pacing and characterisation are fairly good, and there is a big twist at the end of the book which most readers will not see coming. Although not masterpiece literature, it is an entertaining and absorbing book which upper secondary students (especially girls) should enjoy. It should do well in a public library.
Reviewed by Rebecca Kemble