Shirley Marr, A Glasshouse of Stars, Penguin Random House Australia, May 2021, 288 pp., RRP $16.99 (pbk), ISBN 9781760899547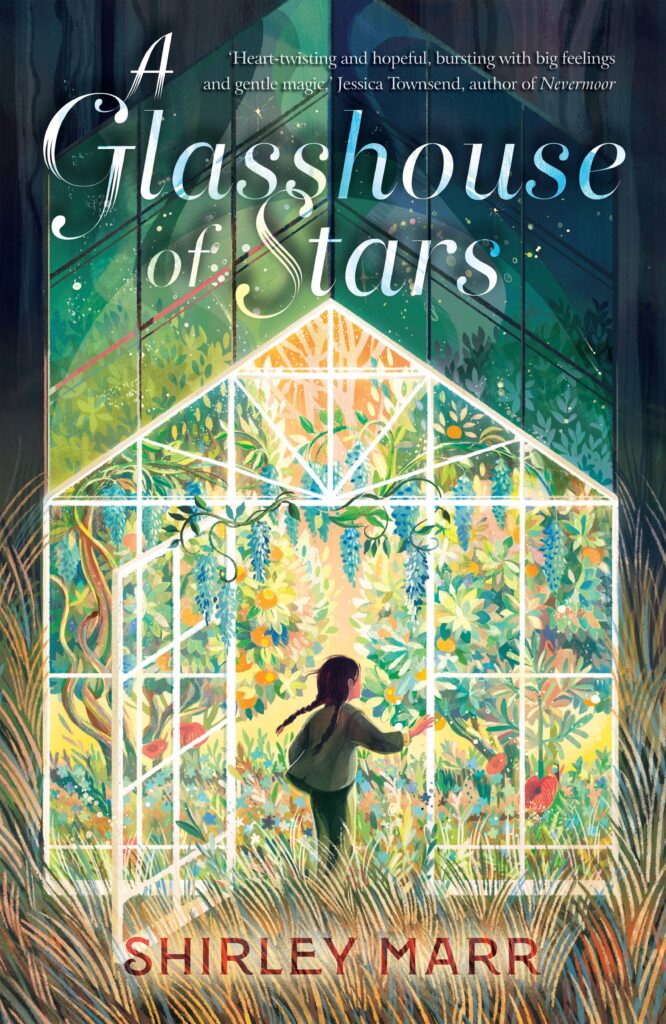 Meixing, together with her parents, has arrived in her new home, in a new country, where they don't speak the language and don't understand the customs. She struggles to make friends and fit in at school and is embarrassed by her second-hand shoes and school uniform.
Shirley Marr has used her own experience as a migrant child as the basis for this novel. She hopes that by sharing her story, by asking the reader to walk in her shoes, she will engender empathy for families who arrive from another country to settle in ours.
I am torn by my response to this book. I applaud Marr's reason for writing it: her message is important. However, I felt it was let down by her choice of using the second-person point of view. I found this enormously distracting and detracts from the telling of her story. Too many sentences start with 'You': 'You have arrived for a better life…'; You didn't know…'; 'You tell yourself…'; 'You're all too scared…' – and this is just the first page!
My other issue is the use of magic realism. Again, I understood why Marr uses it to convey how Meixing copes with her new life, but I don't feel it works at all. Why does her new house suddenly change in size? Why do rooms appear, then disappear? Why is there a cat that walks on its back legs? How does this help tell her story? Again, I feel it distracts, rather than enhances the book. I feel that younger readers will find it confusing – I did.
I would love to hear how younger readers respond to A Glasshouse of Stars. I would love to hear that they love it, as Marr's message to show empathy and kindness to strangers is a message worth sharing.
Book club discussion questions are available from the publisher's webpage.
Teachers' notes are also available.
The publisher recommends A Glasshouse of Stars for readers from Year 5 to Year 9.
Reviewed by Gaby Meares