Akala, The Dark Lady, Hachette Australia, April 2021, 336 pp., RRP $19.99 (pbk), ISBN 9781444957259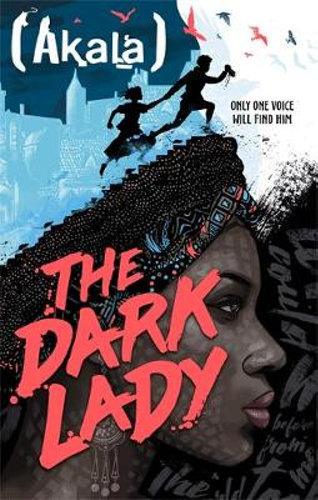 The Dark Lady takes readers back in time, to the era of William Shakespeare and all its strange terms and phrases that no longer appear in the conversations of today. Akala's dedication to researching and attempting to understand how society functioned in Elizabethan England is evident in his writing. He has worked hard to make the novel as authentic as possible. The Dark Lady can be described as a history lesson with added fictitious elements. While at first, flipping between the page being read and the much need glossary conveniently included at the back of the book can be annoying, as the story progresses the introduction of new terms becomes less frequent and the novel more understandable.
Fifteen-year-old Henry is the protagonist of this novel. He is an orphan, an accomplished thief, but also, what seems to be most highlighted, he is a person of colour. Henry is usually kept at an arms distance from those around him (due to both his status in society and his dark skin), that is except for when he is of use to them. Right from the beginning readers are made aware of Henry's extraordinary talent. Despite never having received an education he can decipher any book placed before him whether that book be in Greek, Latin or even written in Hieroglyphics. Some may call it a gift and others dark magic but either way it is highly valuable.
Henry's impulsivity and risk-taking behaviour finds him in all kinds of trouble and eventually he gets caught stealing by an incredibly wealthy man who decides to imprison Henry and use his talent for his own personal gain. Throughout the novel it is Henry's sole wish that he escape his life of poverty and to get answers about the whereabouts of his long-lost mother, the woman who haunts his dreams, for she may be the one person who can explain why he is the way he is.
This novel comes with a language warning and is therefore not suitable for younger readers. It is recommended for anyone who may want to step away from their usual reading preferences and enjoy something a little different. The Dark Lady is a mysterious and twisted book containing some pretty confronting topics including violence and racism, nevertheless it is an interesting and imaginative read.
Reviewed by India Boon