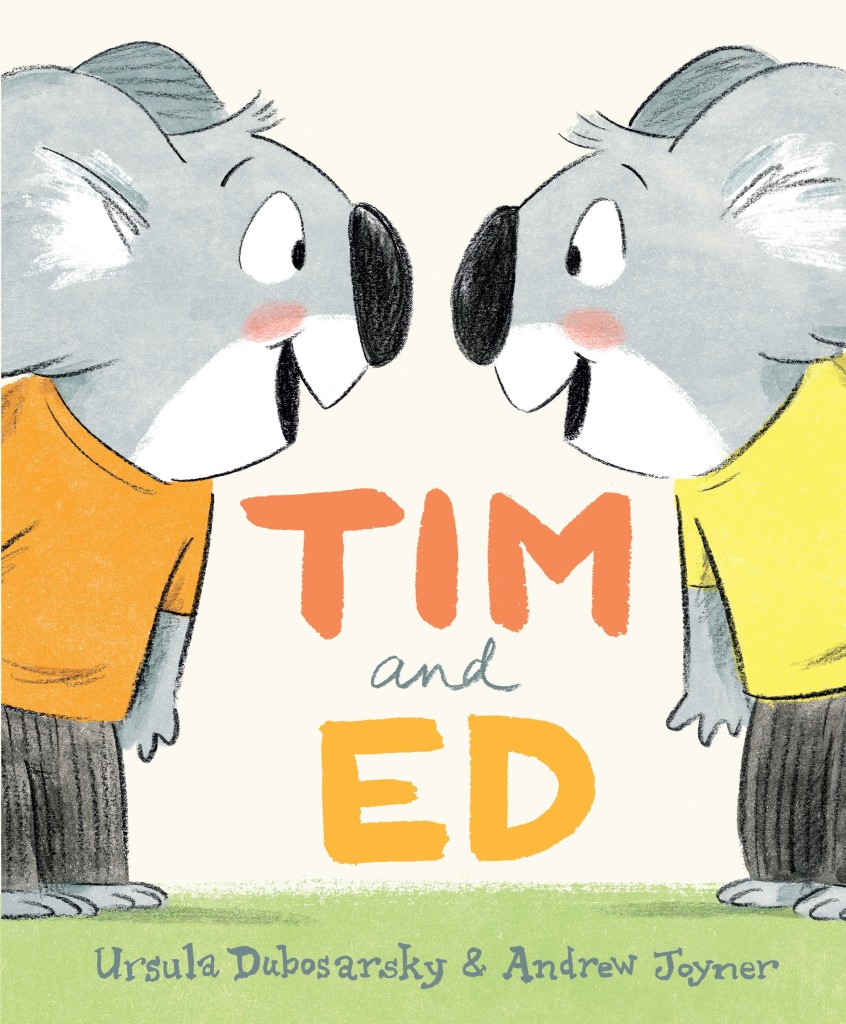 DUBOSARSKY, Ursula (text) Andrew Joyner (illus.) Tim and Ed Viking, 2014 unpaged $24.99 ISBN 9780670074631 SCIS 1676342
The attention to detail in the illustrations matches beautifully with the carefully chosen language for this story.  Tim and Ed are twin koalas and their beaming faces on the front cover are a clue to the joyous adventures within.  The front and back end papers are delightful and form part of the whole story.  The young koalas wear t-shirts with either the capital letter for their name (or lower case) and throughout the illustrations there are two sets of toys in yellow and orange to match the clothing colours.
The four characters have expressive features and it will be easy for young readers to follow the changing emotions. Dad is caring for the young koalas and looks noticeably harassed as he tries to keep up with their exuberant antics.  Auntie Pim comes to the rescue to give Dad a break, but he is still kept busy racing around the backyard on a tricycle and cooking.
Written in short rhyming lines of text, the story flows across each page and explores the beginnings of independence and about being the same but different, 'But from a single egg you came and that is why you look the same'.  The text reads aloud very well.  This is an engaging book to share with very young children.  Colouring in sheets are available on the Penguin website.
reviewed by Julie Long