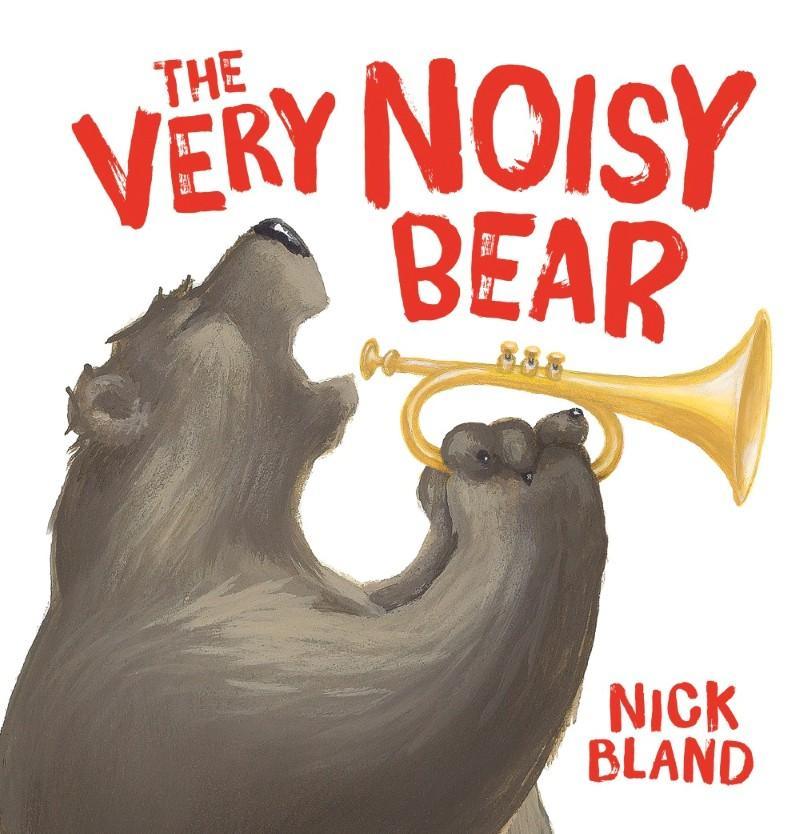 Nick Bland, The Very Noisy Bear,  Scholastic,  1 July 2015,  24pp.,  $16.99 (hbk),  ISBN 9781743627853
Having read the very cranky, itchy, hungry and brave renditions of Bear, I was determined to be fair minded with the latest version – a very 'noisy' bear. Nick Bland has created a lyrical text that flows along in perfect rhythm, opening with "In the Jingle Jangle Jungle, there was music in the air". Bear's friends Sheep, Lion, Zebra and Moose all play their respective instruments well, but when Bear tries each one there is a problem. His friends find a wonderful solution and in the end 'He roared in perfect harmony through every single song" and the very last line of the book will bring a delightful response from listeners/readers.
The acrylic paint illustrations are expressive and add humour to the text. This book would be good for young children to dramatise and make sound effects. The text is marvellous to read aloud and the rhymes could encourage interaction with the story as well. Simple teacher notes are available at Lamont Books. Suitable for very young children.
reviewed by Julie Long