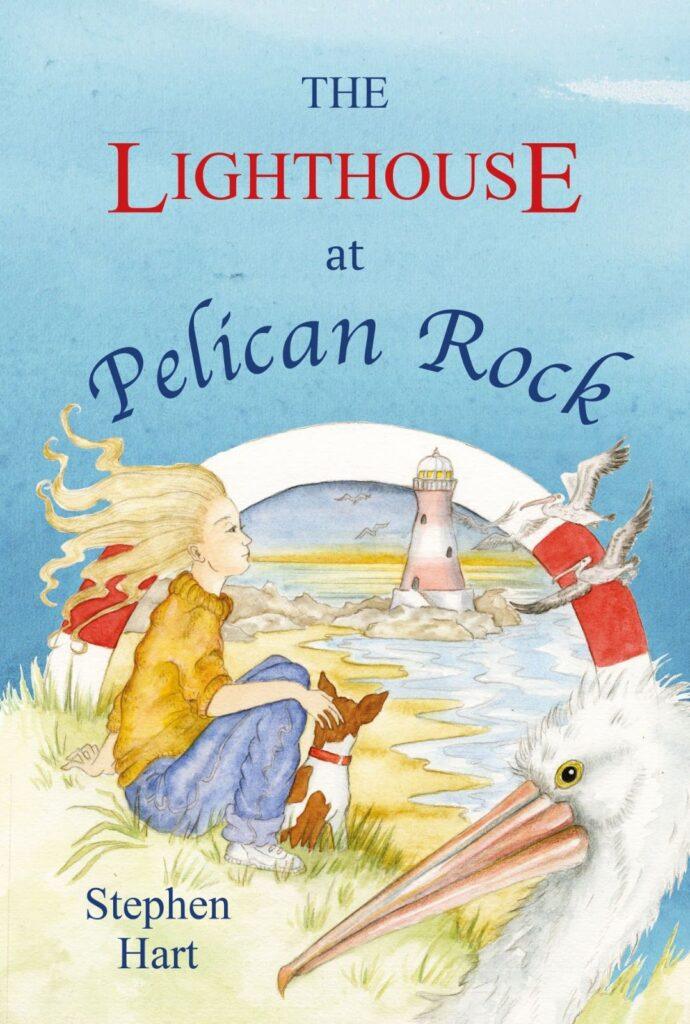 Stephen Hart (text),  Kathy Creamer (illus.), The Lighthouse at Pelican Rock, Eagle Books/Christmas Press, April 2018, 176pp.,  $17.99 (hbk),  ISBN: 9780994528056
This book by debut author Stephen Hart, is an adventurous journey aimed at readers 9-12. Protagonist Megan is a cynical 12-year-old girl from the city, who is sent to stay with an eccentric aunt in far off Pelican Rock after a serious illness. On the train journey there, Megan learns from a man that the island is full of the sea birds, and lots of boring people.
The characters in Pelican Rock emerge as friendly and kind, and Megan begins to warm to the town. Soon, her imagination and curiosity are sparked by a mysterious dream. She is now determined to learn more about the old lighthouse, a place full of history and intrigue.
The Lighthouse at Pelican Rock has plenty of adventure, mystery and excitement to keep older readers engaged. The author has captured the 12-year-old spirit well, making the protagonist a strong and capable girl. Hart himself is a former archaeologist and his love of history and storytelling is evident in this book. This could very well spark a project on lighthouses of Australia, archaeology and ancient stories. A fun and adventure-filled read.
Reviewed by Belinda Raposo