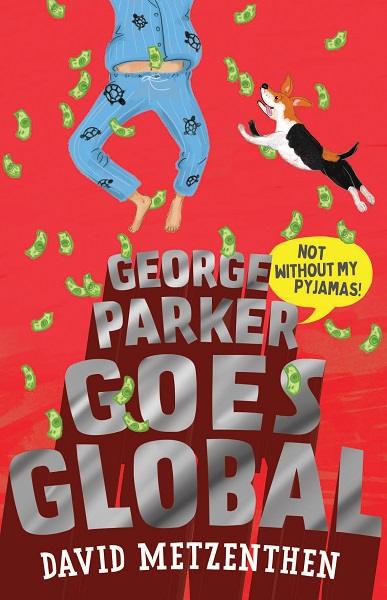 David Metzenthen, George Parker Goes Global, Allen & Unwin, June 2018, 288pp.,  $16.99 (pbk),  ISBN: 9781760523466
I was charmed by this middle grade story by award-winning Australian author, David Metzenthen. George Parker, the quiet and unassuming son of scientist parents is stuck at boarding school for the holidays but he isn't complaining. Nerdy at heart he enjoys solitary, intellectual pursuits and prefers routine above all. His safe but somewhat lonely existence is challenged when rich-kid Chase Landon-Bond befriends him and spirits him away on an international rescue mission. They head off on the family's private jet and George attempts things he never would back home, making for a memorable summer adventure. His many escapades include piloting his friend's jet, facing his fear of heights on the Eiffel Tower, and donning a series of disguises as he runs kidnappers.
As they cross the globe, spending most of their time in New York and France, thrill-seeker Chase stretches cautious George's limits to the max. The aptly-named Chase pushes George out of his comfort zone while George uses his smarts and superior logic to help save the day, as well as teaching his spendthrift friend to think about sharing his wealth with those less well-off than himself.
A thoroughly entertaining story, suitable for readers 10 and up, or younger kids who don't mind a longer read.
Teachers' Tips can be found on the Allen & Unwin website.
Reviewed by Elizabeth Foster