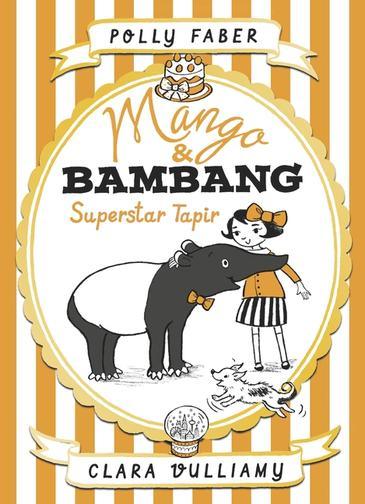 Polly Faber (text), Clara Vulliamy (illus.),  Superstar Tapir (Mango & Bambang #4),  Walker Books Australia,  1 May 2017,  144pp.,  $17.99 (hbk),  ISBN: 9781406361490
This is the fourth book in a series about a small girl and her Asian tapir pet, Bambang. There are three stories here. In the first Mango introduces Bambang to what snow would be like. In the second the two go to the fair with Papa and are caught up in a kidnapping incident and a fake mummy, and in the final story Bambang saves his small cousin from a falling chandelier.
The language is simple, suitable for eight-year-olds, and the strong illustrations add charm to the text. The illustrator is the daughter of the great Shirley Hughes, so unsurprisingly, she has caught the pleasure we have in these small adventures.
Reviewed by Stella Lees