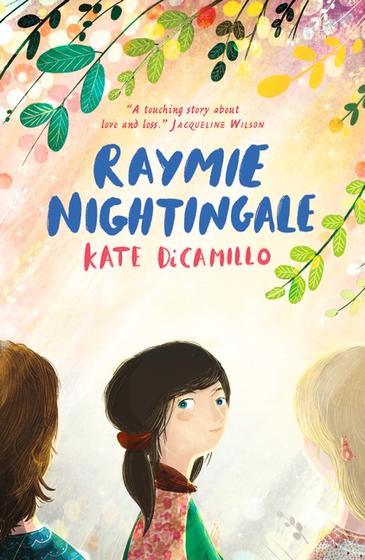 Kate DiCamillo, Raymie Nightingale,  Walker Books Australia, 1 May 2017, 272pp.,  $14.99 (pbk),  ISBN: 9781406373189
Raymie's father has run off with a dental hygienist; Loiusiana's parents are dead, and her grandmother has no money; Beverley's mother hits her. Things are difficult in these girls' lives, but no matter what, they must go on. Together they battle through and remain with some hope for a better future. The story belongs to Raymie, and the backgrounds of Louisiana and Beverley are less clearly defined, but we come to realise that all three children have been betrayed, by death or carelessness.
DiCamillo's work is finely honed. She brings humour and a sharpness to her story so that the reader cares about her characters, while recognising that their situations have forced them into some strange self delusions.  The strength of their friendship is the key to their survival. Their courage in the face of their disappointments draws them together. Without any false sentimentality, DiCamillo has created a small gem.
Reviewed by Stella Lees