Peppa Pig, Peppa's Christmas Jumper Day, Penguin Books Ltd., November 2019, 16 pp., RRP $9.99 (hbk), ISBN 9780241371589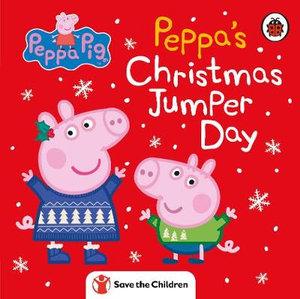 It's Christmas jumper day at pre-school and Peppa Pig discovers her jumper from last year is too small — and not sparkly enough. Daddy Pig to the rescue! Through some ingenuity Daddy Pig turns an ordinary jumper into a sparkly Christmas outfit.
Peppa's Christmas Jumper Day is the latest Christmas themed board book from the Peppa Pig franchise. It delivers everything you would expect from this beloved franchise — a sweet story, some creative thinking and cute piggy pictures. The fact that Daddy Pig sorts out Peppa's jumper instead of Mummy Pig is a welcome break from stereotype, but I would have liked to see both parents working together rather than just a simple swap.
A sweet Christmas book for small children aged 1-5, especially those who adore Peppa Pig.
Reviewed by Renee Mihulka