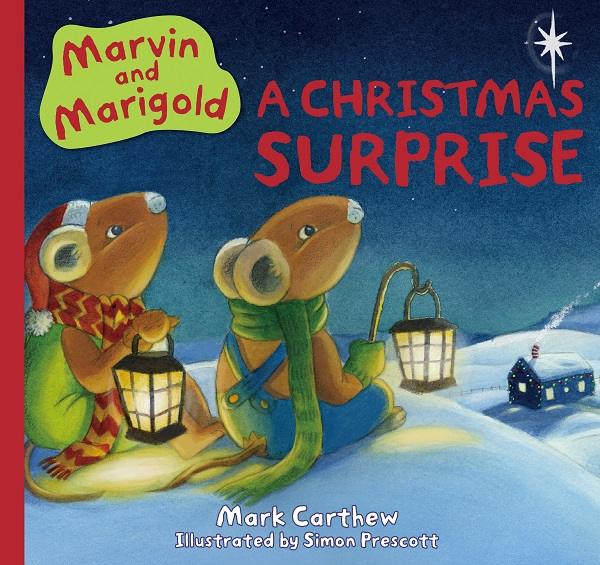 Mark Carthew (text), Simon Prescott (illus.), Marvin and Marigold: A Christmas Surprise, New Frontier, Nov 2017, 32pp., $24.99 (hbk) ISBN 9781925059991
It is so special to pull out treasured handmade Christmas decorations each year. My kids delight in remembering when they made particular baubles and, as they grow, our tree becomes more and more adorned! Award-winning Victorian author Mark Carthew has perfectly captured this Christmas tradition, using rhyming couplets that roll off the tongue.
Marigold receives a special parcel in the mail from her mum. It's a Christmas tree and a box of treasured family ornaments for Marigold to use to trim the tree. She's enclosed a lovely note, asking Marigold to add to the decorations each year. Marigold sees her neighbour Marvin, so she invites him to dress the tree with her. It's the sort of task that shouldn't be done alone.
Together the two friends unpack the decorations and Marigold shares each one's story; who made it and why it's special. It's a lovely prompt to encourage little ones to create their own special ornaments – there's origami cranes, a cross-stitched elf hat and "shepherds and sheep made from old corks and fleece".
There's expressive Christmassy illustrations with loads for small children to admire and fun endpapers dancing with festive ornaments.
This is the second book featuring Marvin and Marigold. The first is Marvin and Marigold: The Big Sneeze.
Teachers Notes can be found on the New Frontier website.
Reviewed by Carissa Mason