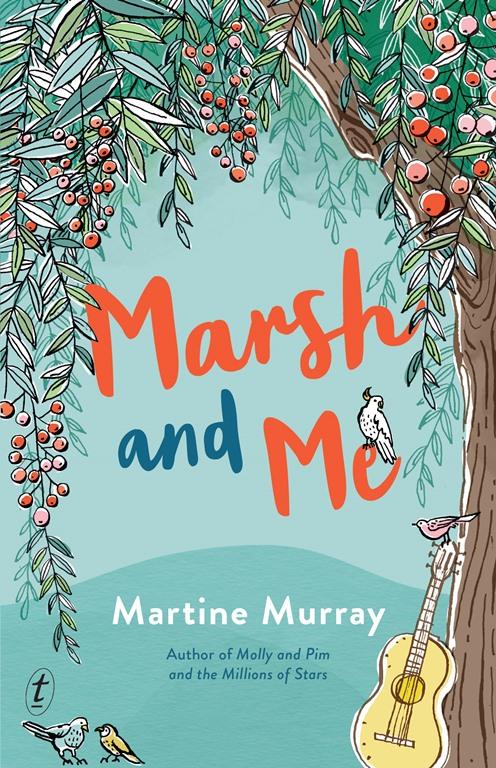 Martine Murray, Marsh and Me, Text Publishing, 3 July 2017,  256pp.,  $14.99 (pbk), ISBN 9781925498011
Joey is not very happy with himself. He is shy, blushes easily, wants to be better at everything he does, and has a few friends who are rather like he is himself. He goes for walks up a particular hill to be alone with his dog, but this time there is someone else there. She has built a treehouse and is secretive about everything, including her name. She does have a beautiful voice. Joey calls her Marsh.
As the novel proceeds Joey finds out about her by following her, then going with her to various places, although she remains somewhat of an enigma.
Murray pulls at the heartstrings as the life of the little girl from Serbia is revealed. Joey is the sort of boy we would all be proud of: tentative, caring, musical, and easily pleased. The boy who will surely become a good man. Marsh is troubled, sad and creative. Together they make convincing and interesting characters in a story for those sensitive primary school readers who are prepared to think about what they would do in the circumstances Murray creates. This is a touching story of two children finding each other.
Teaching Notes can be found on the Text Publishing website.
Reviewed by Stella Lees