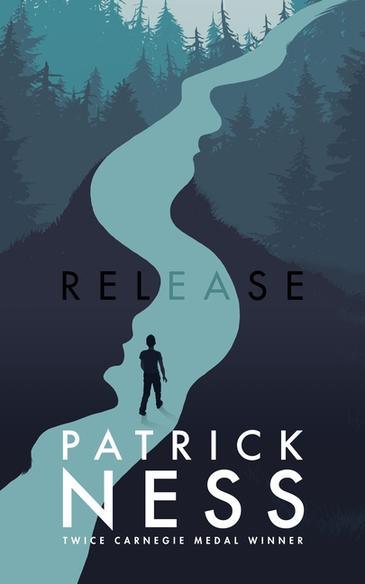 Patrick Ness, Release, Walker Books Australia, 4 May 2017,  287pp.,  $24.99 (hbk),  ISBN: 9781406331172
Twice winner of the Carnegie medal, script writer for the film version of his children's best seller, A Monster Calls, and author of both Young Adult and adult fiction, Patrick Ness has already a formidable reputation and strong body of work. He has said that this is his most personal book.
The novel follows Adam Thorn, seventeen years old, through a single day in his life—a day marked by changes that require him to 'release' all sorts of feelings, secrets, grudges, doubts, fears and reservations. Adam is smart, likeable, quiet and definitely gay. He has already fallen in love and been rejected. He has a new boyfriend though, and the question is whether he is ready for love again. His father is a preacher in an evangelical church, and his brother is training to be a preacher. His family, of course, wants him cured of what they consider his sexual depravity and his misguided idea that he is gay. They want to him to fall in love with his best friend, Angela Darlington, who almost steals the novel from Adam by being such a feisty, positive, funny and precocious friend.
Patrick Ness knows how to make you care for his characters, and how to make you read on, hoping for the best for them, but knowing that the novel is so close to life that outcomes might be difficult to achieve. There is a fantasy element woven in to the novel, taking it away from being merely real, and lifting the stakes to a point where the universe itself is at risk. This is a part of the novel that will speak to some readers and puzzle others, but it's as well written and as tautly told as the more realistic sections.
It will come as no surprise that, in the final acknowledgements, Patrick Ness announces that he is patron of an organization called Diversity Role Models (tackling homophobic bullying in schools), and that the book has partly donated money to the cause of tolerance for diversity in society.
Like all serious fiction (which can also be fun to read) this novel offers a comment on the world, and yes, it hopes to shift some ideas we might have, or at least make us think in more complex ways. Highly recommended for readers from 15 to 20 years.
Reviewed by Kevin Brophy