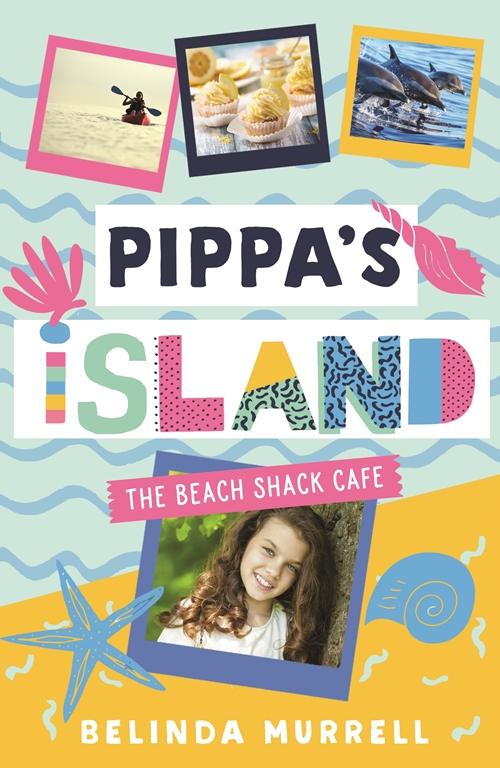 Belinda Murrell, The Beach Shack Cafe (Pippa's Island #1),  Random House Australia,  3 July 2017,  240pp.,  $14.99 (pbk),  ISBN 9780143783671
Pippa, her mother, sister and brother have recently arrived from London. Dad has left them for a position in Switzerland, and it seems that is it for his responsibility for the rest of the family. Mum has sold up in Britain and they are now living in a caravan behind Pippa's mother's parents' place at Kira Island. Pippa has to share a room, she misses all her old friends, Mum wants her help to convert an old boat shed into a cafe, and so on and so on. Pippa complains most of the time, and is very easily reduced to tears.
When she starts school at Kira Cove Primary School some of the girls go out of their way to make her feel welcome, although Olivia is jealous because Pippa is so good at maths. And one elderly woman doesn't like the noise the builders are making at the old beach shed. But in the end, everything turns out well, Pippa is happy, Mum is out of debt, arguments are resolved, all because the community kicks in.
This is an easy-to-read story for middle primary school readers, and will be followed by Cub Reporters (Pippa's Island #2), which is already available.
Reviewed by Stella Lees