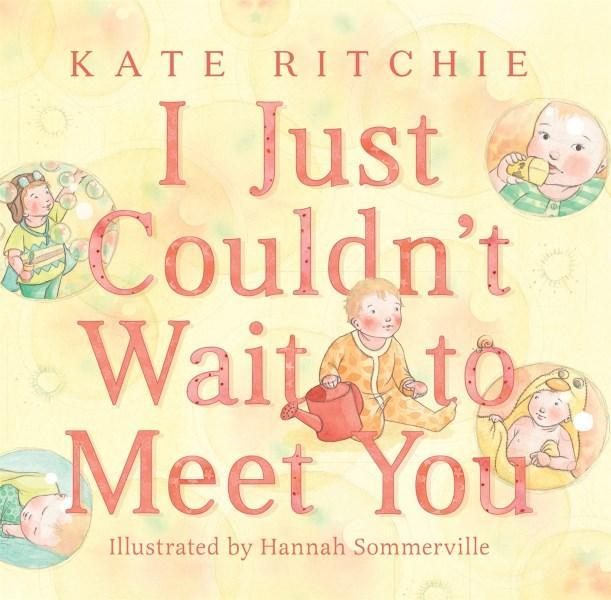 Kate Ritchie (text),  Hannah Sommerville (illus.),  I Just Couldn't Wait to Meet You, Random House Australia,  31 July 2017,  32pp., $14.99 (board book),  ISBN: 9780143785071
Pregnancy and subsequent life with a newborn baby is a magical time in which parents can't help but wonder who the new little person in their lives will become.
Who you'd be would fill my thoughts: a little girl or boy?
Would you grow up big and strong? What would be your favourite toy?
New and expecting parents will especially fall in love with this book, which is essentially a love poem dedicated to the very newest member of a family.
Kate Ritchie's heartfelt poem succeeds in capturing the excitement, anticipation and mystery of this very special time. Gentle rhythm and rhyme lends itself to being read aloud over and over again – what a delightful way for newborns to get to know their parents' voices!
Hannah Sommerville's soft, pastel-hued drawings are similarly quiet, gentle and loving.
The board book format ensures that this book will endure; be it as an "over and over" story-time read, or a treasured keepsake.
Reviewed by Julie Murphy