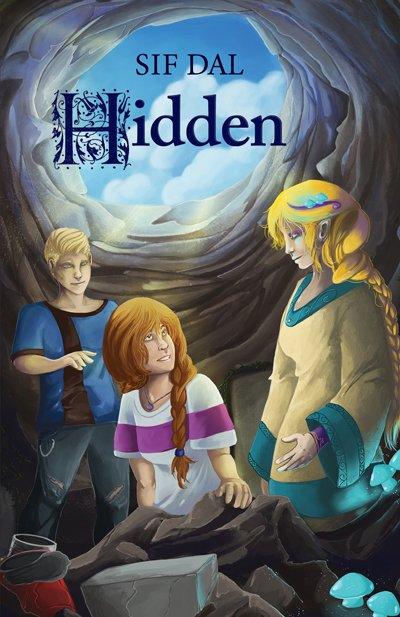 Sif Dal,  Hidden,  Stone Table Books,  23 June 2017,  178pp.,  $19.95 (pbk),  ISBN: 9780648118619
This is Sif Dal's first novel for young readers. She has based her story upon characters and tales from her Icelandic heritage. In a modern setting this means that her other-world of hidden underground people are sometimes dressed in the robes of mythical figures and sometimes adopt the garb of the prevailing fashions in our upper world of humans.
The story has enough twists and turns, and enough tension to keep a reader turning the page. Lily, a young high school student who doesn't quite fit into her social world carries the narrative. Lily is smart, full of self-doubt, and she is in love with Jackson who happens to follow her down into the world beneath our world where each of them will have to learn to accept what cannot be changed, and each of them will have to face their fears.
It looks to me that, by the end, there are enough threads not entirely neatly tied up to make it possible we will see more of these characters, and learn  more about the world beneath the world. An excellent story for anyone wanting to pursue questions of tolerance for difference in society and across societies. Recommended for 9 to 14 year olds.
Reviewed by Kevin Brophy