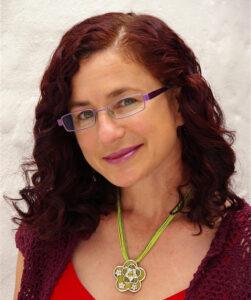 Publisher Pan Macmillan has just released a third book in the Laugh Your Head Off Short Story series. Perennial favourites like Andy Griffiths and Tristan Bancks have contributed again, while new authors have joined in. One is Deborah Abela, who graciously agreed to write a post telling us why she said yes to the project, and why funny stories are important. Thank you Deborah.
'A little nonsense now and then, is relished by the wisest men.' Willy Wonka in Charlie and the Great Glass Elevator by Roald Dahl.
I can't remember not liking books. From the earliest moment I could lift one in my puny arms, I knew I was hooked. We weren't a bookish family and our house had very few books, so I'm not quite sure how it happened, but from the first moment I saw those squiggly black lines a cross a page, I had to know what they meant.
Books saved me as a kid. That's how fundamental it felt. They felt safe and welcoming. They made me feel connected to something bigger. Part of a bigger story.
I remember in year five writing funny stories and being desperate to read them out loud. I would hang on every reaction from the class, hearing when a joke fell flat and knowing I had to work on it further. I remember wanting to entertain and amuse with each story and make my classmates laugh.
There is evidence that a good laugh is like a workout and has loads of health benefits like improving sleep, decreasing stress, boosting the immune system, even improving memory. When we laugh with others it makes us feel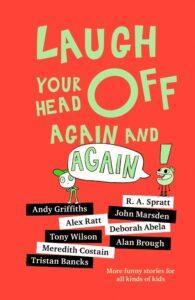 connected and part of something bigger than ourselves.
My novels aren't 'funny' books, but there is always humour amongst the sword fighting, spelling bees, spies and escapes from WW2. When I was asked to write a story for Laugh Your Head Off Again and Again, I was in! It took me straight back to that kid who liked to entertain her classmates and hopefully the story I've written will do the same now, all these years later but with a different bunch of kids.
Laugh your Head Off Again and Again was released on October 31.