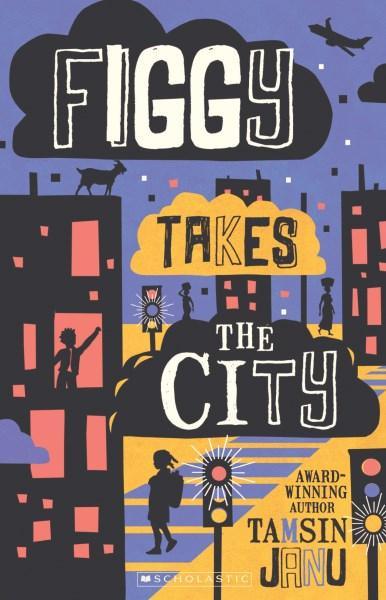 Tamsin Janu,  Figgy Takes the City (Figgy #3),  Omnibus Books/Scholastic Australia, 1 Sept 2017,  192pp.,  $16.99 (pbk),  ISBN: 9781742992006
Figgy and Nana are off to the big city after they both win scholarships to Hope College. Nana is excited and full of confidence, but Figgy is nervous and wishes she could stay in her village with Grandma Ama. Then, when Nana and Uncle Philmond have a falling out, Nana runs away and Figgy has to figure out what he's up to before he gets himself into trouble.
Award-winning author Tamsin Janu brings young readers another unique novel based in Ghana with her lovable character Figgy. Drawing on her experience in Africa and the firsthand knowledge she gained from the many African children she met, Janu brings a deep authenticity to her stories and a true sense of place. Readers are quickly drawn into city life in Accra and the struggles of living in poverty in the city's poorest slum.
After reading Figgy in the World, I was excited to revisit these characters in this, the third book, in the series. (And I can't wait to go back and see what I missed in the second book, Figgy and the President.) The books are wholly unique, partially because of the setting, but mostly because of the unique challenges that the characters face living in a remote village in Ghana. As an avid traveller, I love to find a good book that introduces my child to other parts of the world. I can wholly recommend Figgy Takes the City as a wonderful middle grade novel to introduce children to life in Africa.
Written for children aged 8 – 12, Figgy Takes the City is a compelling adventure story that covers topics such as poverty and life Africa as well as family dynamics and sibling rivalry. Its characters are unique but relatable and bring a smile to readers even in the midst of extreme situations.
Reviewed by Stephanie Ward