Fifteen year old reviewer Amy shares her top books of the last year…
Young Adult- A Court of Mist and Fury (A Court of Thorns and Roses #2) by Sarah J Maas
I have to admit that Sarah J Mass is my favourite author. And A Court of Mist and Fury (which came out in May) may be my favourite book overall (I know- such a commitment!!!). The sequel in a trilogy, A Court of Mist and Fury continued the journey of Feyre Archeon, a 19 year old in the fictional lands and courts of Prythian, the land of the the Fae and faeries. Mass' writing was, as always, incredible- my allegiances were completely changed, my world was turned upside, and some SERIOUS plot twists left me laughing, crying, and internally screaming- nearly through the whole book. An AWESOME read- I still can't believe that the sequel, A Court of Wings and Ruin is a full five months away!!

Adult/ Young Adult- Empire of Storms (Throne of Glass #5) by Sarah J Maas
Released in September, Empire of Storms was Sarah J Mass' second book of the year. This was the fifth book in the Throne of Glass series, which has been one of my absolute favourites since 2012. Throne of Glass follows the journey of Celaena Sardothien, a teenage assassin formerly known as Adarlan's Assassin and feared throughout all of Erilea. Captured and taken to a slave camp, however, she emerges one year later as the Crown Prince's selection in the King's competition to find a Champion. Fighting against mercenaries and thugs from around the lands, Celaena struggles to fight to freedom amidst the spree killings of a mysterious beast. I can't really say anything without MAJOR spoilers, but this was another awesome read- the machinations inside her mind must be incredible- everything links up and re-emerges in ways you would never expect! And the heart-rending cliff hanger at the end definitely had me bawling! The fact that I read it overnight should say something!

Adult/ Young Adult- Lady Midnight (The Dark Artifices #1) by Cassandra Clare
Another of my favourite series is the Mortal Instruments series by Cassandra Clare. This year, she released the first in a new series, Lady Midnight. Set in the same world as the Mortal Instruments, but many years on after the conclusion of the other series and concerning a set of minor characters somewhat mentioned, I think that Lady Midnight really exhibited a new level of writing not previously achieved by Clare. It was totally engaging, and a really great read- plus another completely unexpected ending that DESTROYED me- I'll definitely be continuing on with the rest of the series.

Adult- A Promise of Fire (Kingmaker Chronicles #1) by Amanda Bouchet
A Promise of Fire was one I picked up at my local bookshop after um-ing and ah-ing and then looking at a couple of reviews online. And, in the end, it turned out to be AWESOME. Especially after a bit of a reading slump, A Promise of Fire was such a great novel. The first in what promises to be a really great new series, it follows Kat, a soothsayer in a travelling circus. When she is captured by southern warlord Griffin, who recognises her for what she really is- the Kingmaker, able to distinguish between truth and lie- she is taken by Griffin and his team to the capital city in which his sister sits upon the throne. But danger is looming- and much of it has been caused by Kat. A Promise of Fire was a really fun love story, but also just a great plot- and the Greek gods have also been woven in unexpectedly- but well. A REALLY enjoyable book!

Adult/ Young Adult- Nevernight by Jay Kristoff
To be honest, I picked up Nevernight because I thought the plot sounded a bit like that of one of my other favourite series (the aforementioned Throne of Glass series). A teenage assassin seeking vengeance for the death of her family by training in an institute of deadly killers and traps? Sign me up! And instantly, I was hooked. The start of the book is infinitely clever- it's hard to describe, but the start of the novel switches between Mia (the protagonist) stalking and cornering a man and kissing a street boy. The paragraphs of writing are almost exactly the same, but the subtle changes in context give them each different meanings that I found very clever. Footnotes are also found all throughout the book. Sarcastic and sassy to the max, they feed the reader information whilst also maintaining the very formal and almost Elizabethan tone of most of the book. Interesting, engaging and unexpected- another really fun read.

Confession time: I bought this after reading the review on Reading Time itself! And what a fun read! Another novel that got me out of a reading slump, I thought that the Crown's Game was very original, and that the love story within was a very nicely twisted version of the regular, clichéd love triangle that you can find in many books. The setting was really well done, I enjoyed the characters- and could relate to them- and I was thoroughly engaged throughout the whole book. The switching of perspectives between male and female characters was also done unusually well- something that is pretty rare in most books these days. I really enjoyed this book- I'm looking forward to seeing more of this author!

Younger Readers- AniMalcolm by David Baddiel
AniMalcolm was one sent to me this year to review for Reading Time (thank you Tina!). In the end, I put it as highly recommended- it was a really great read! You can read the review, but basically, AniMalcolm is the adventure of Malcolm, a boy who was born into a family that ADORES animals. Thing is, Malcolm doesn't. And this year, the school trip is to… a farm! Then Malcolm is turned into an animal… and the rest of his journey is quite an adventure! The book was fun, sassy in parts, and punctuated with funny illustrations of Malcolm in his various forms- one I really enjoyed, as did my younger brother!

A bit about reviewer Amy Cooper…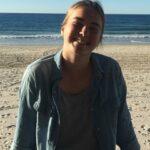 Amy is 15 years old and in Year Eleven on the Gold Coast. A lover of anything fantasy and epic, she jumped at the opportunity to review for Reading Time and add to her eternally growing collection of books. Favorite authors include (but are most certainly not limited to!) Sarah J. Maas, Juliet Marillier, and Cassandra Clare. In her spare time, she reads, swims at the beach near her home, and listens to musical soundtracks nonstop in her hammock (often whilst reading as well!). Reviewing for Reading Time has been a great way to expand the horizons of her bookshelves.