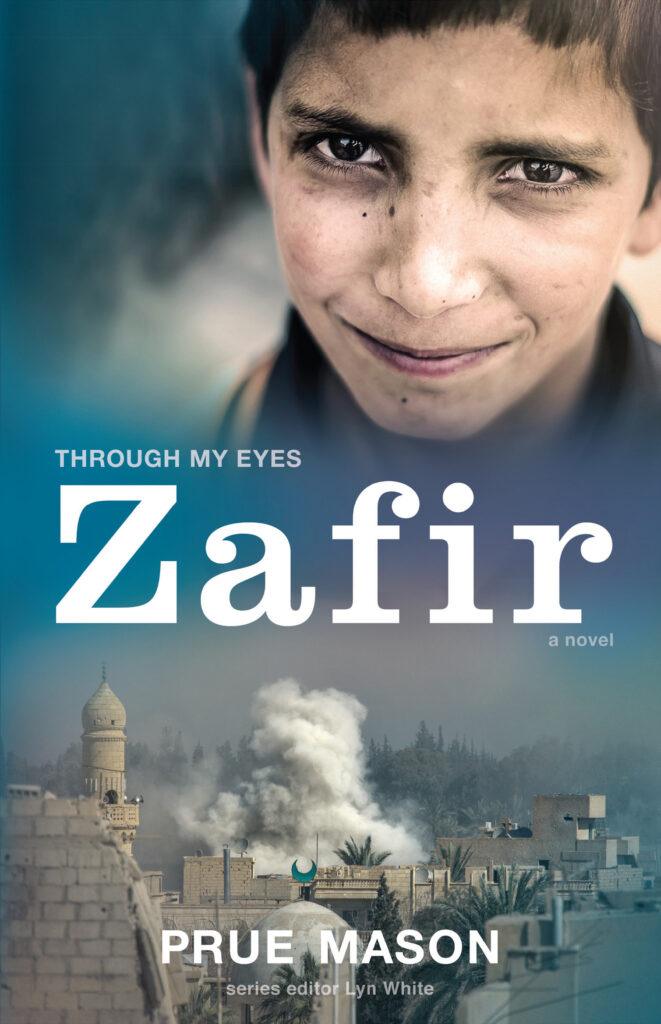 Prue Mason, Zafir (Through my Eyes), Allen and Unwin, March 2015,  203pp.,  $15.99 (pbk),  ISBN: 9781743312544
The greeting commonly used by the characters in Prue Mason's story Zafir is salaam aleiykum, peace be upon you. It is a standard Muslim form of greeting and creates a clever, ironic contrast to the story that unfolds, which is more about disintegration of a society and the advent of war, than of peace.
Set in the Syrian city of Homs in 2011, Zafir is the story of a 13 year old boy who along with his family are swept up in the civil unrest that is gaining momentum in the country. Soon after moving from Dubai to Homs, Zafir witnesses a body thrown from a car and is warned to 'forget' what he has seen. When no-one stops to help he begins to realize there is a lot he does not understand about his new home.  Then his father is arrested and his mother has to go away, so Zafir must grow up fast to face the bewildering and frightening world in which he finds himself. Will he ever see his parents again?
A compelling and carefully researched story told in the third person, Zafir is the last in a six-book series Through My Eyes.  The creator and editor of the series, Lyn White wanted to help Australian children understand the lives of other young people who live in the world's conflict zones.
Writer and former Middle East resident, Prue Mason brings to life a complex conflict and culture very different from our own in an accessible and meaningful way. Regarded by the United Nations as one of the worlds most dangerous places on earth for a child to live this book will provide both a wonderful personal insight as well as a useful teaching tool.  Teachers Notes can be found on the Allen & Unwin website.  Highly recommended 10+
reviewed by Mem Capp