Bruce Pascoe, Young Dark Emu, Magabala Books, June 2019, 64 pp., RRP $24.99 (hbk), ISBN 9781925360844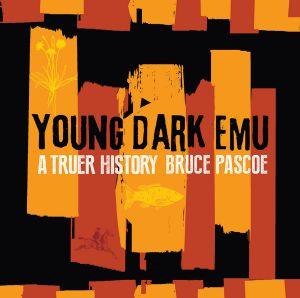 Young Dark Emu presents a radically different view of how Australia was before the British arrived. Instead of a society of nomadic hunter gatherers Pascoe argues that 'indigenous Australians lived in permanent structures, in large communities, built dams and wells, planted, irrigated and harvested seed and preserved and stored the surplus' (p. 9). According to Pascoe, Australia was a managed landscape created by knowledgeable people working together.
He has arrived at this conclusion through a careful analysis of the journals and drawings of the first European settlers and explorers. In five chapters, The Land Grab, Agriculture, Aquaculture, Home, and Food Storage he makes his case. Reading this book raises many questions. Why were generations of children taught such a different version of the indigenous way of life? Why was the evidence so widely ignored? Pascoe does give some unpalatable but believable reasons. This book is for younger readers in upper primary school and is a distillation of the award-winning Dark Emu published in 2018. It is beautifully produced, well set out and illustrated on every page with relevant drawings and photographs. It is written in a very accessible style. Each point is carefully explained, with primary evidence provided. There is an extensive index and a bibliography which may be of more use to adults wishing to explore further.
Pascoe is well known and admired in the children's literature world for his fiction. His books include Fog a Dox, a book for young adults that won the Prime Minister's Literary Awards in 2013, and Mrs Whitlam, whose title alone makes it memorable. I am tempted to write that Pascoe has thrown a cat amongst the pigeons with this work, but while the general public is interested and supportive, Dark Emu has 'as yet been largely ignored by academic historical anthropologists' (Wikipedia). Highly recommended for all those interested in a 'truer history' of Australia.
Also available is Dark Emu in the classroom: Teacher Resources for High School Geography
Bruce Pascoe is a Yuin, Bunurong and Tasmanian man born in the Melbourne suburb of Richmond. He is a member of the Wathaurong Aboriginal Co-operative of southern Victoria and has been the director of the Australian Studies Project for the Commonwealth Schools Commission.
Reviewed by Mia Macrossan