Malla Nunn, When the Ground is Hard, Allen & Unwin, June 2019, 272 pp., RRP $19.99 (pbk), ISBN 9781760524814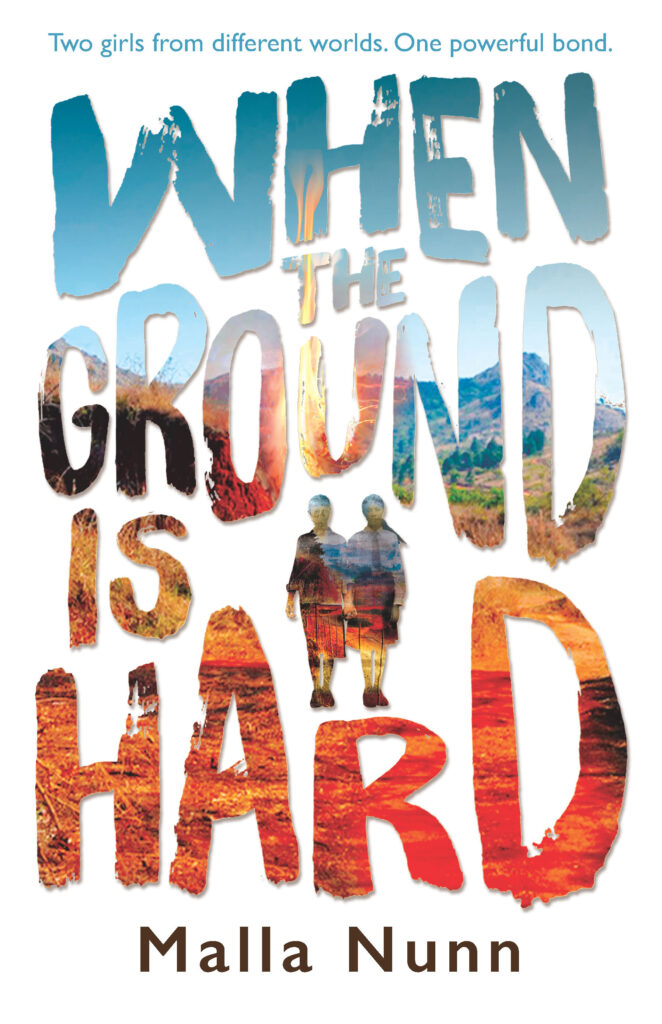 Adele Joubert is about to return to Keziah Christian Academy, a boarding school in Swaziland where she is one of the top girls. People in Swaziland are divided into three groups, white, mixed-race and native Swazis. Adele and her fellow students are mixed-race, but within this there are more tiers, those with married mothers and unmarried, those whose fathers pay full fees and those on scholarships, and those whose families donate equipment and money. This all influences the status of the students, and when Adele returns to school after a break she has "been dropped for a rich girl with a silver necklace" (p. 18). She is left with few seats on the bus from which to choose so she sits next to Lottie Diamond. Lottie is poor, does not follow rules and is often involved in fights. When they arrive at the school after an eventful journey Adele is further shamed when she is relegated to sharing a room with Lottie, and not just any room, a room no one wants as its previous inhabitant died. There is superstition as well as status involved here. As the school term progresses Adele and Lottie settle into their living arrangements and the reader is swept along with them, experiencing the way of life for these students in a 1965 Swaziland boarding school. Adele begins to learn from Lottie, much against her own will at first. When Darnell, a boy with special needs goes missing and their school is threatened by fire, their friendship and loyalty is tested. The importance of skin colour and status of fathers become less important while the importance of friendship and honesty takes its place. The relevance and poignancy of the title, taken from the African proverb as indicated in the front of the book, is not fully realised until towards the end of the narrative.
Malla Nunn immerses the reader in her prose in every way. While written from Adele's viewpoint in the first person, each and every character, even the sadistic Mr Bosman, is well known to the reader. The setting is similarly written, firmly placing the reader in Swaziland and the world of the Keziah Christian Academy. It is writing such as this that reaches into your mind and firmly situates you in others' lives, other countries and other times. Highly recommended
When the Ground is Hard is Shortlisted in the 2020 Older Reader category of the CBCA Awards. 
Reviewed by Liz Derouet