Melina Marchetta (text), and Deb Hudson (illustrator), What Zola Did on Wednesday, Puffin Books, September 2020, 96 pp., RRP $12.99 (pbk), ISBN 9781760895174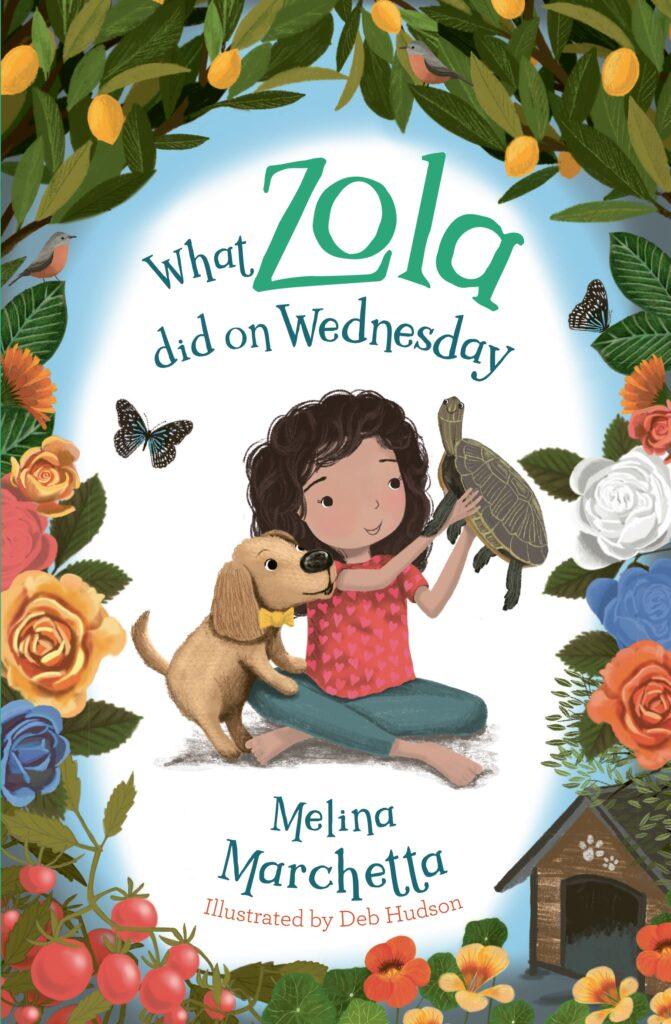 This is the third book in the Zola series, about a lively, curious girl and the adventures she has in her neighbourhood. Zola lives on Boomerang Street with her mum and Nonna Rosa and tries every day to keep out of trouble, which doesn't always happen. In this book, Sophie's turtle is missing! Zola knows exactly what to do and enlists the help of her cousin's dog, Gigi, to sniff the turtle out, but this only leads to trouble! After a chat about rules with her neighbour Leo and his police officer mum, they come up with a plan to track down that turtle in a safer way.
Melina has created a rich, vibrant world of kind and diverse neighbours who look out for each other in a sparsely told tale for ages 6+. Melina packs so much story into these junior novels, that are perfect for early independent readers or readers who struggle with larger books. This is a beautiful story, so well told and wonderfully brought to life by Deb Hudson's drawings. Melina has poured so much heart and warmth into this world, that being with Zola, her family and her neighbours, is a real treat.
Highly recommended.
Reviewed by Deborah Abela