Enid Blyton, (text) and Mark Beech, (illustrator), Christmas Wishes, Hodder & Stoughton, October 2020, RRP $15.99 (pbk), ISBN 9781444957198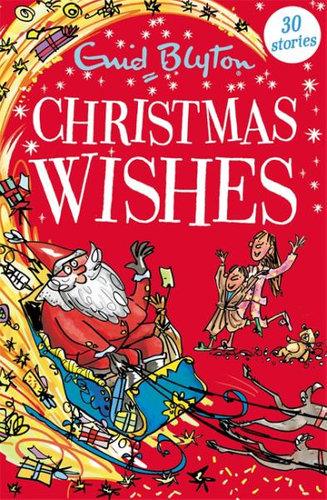 Here is another collection of Enid Blyton Christmas short stories (Hodder & Stoughton have also released Christmas tales, Christmas stories and Christmas treats), gathered from her many publications including Enid Blyton's Sunny Stories and The Enid Blyton Nature Readers. The stories were first published between 1922 and 1959. Needless to say, Blyton was absolutely prolific, so this volume contains 30 stories relating to Christmas, and is 316 pages long.  
Most stories contain 'Moral Lessons for the Improvement of Young Minds', but some of these lessons are still applicable today, such as "Christmas is what you make of it" (which can indeed be applied to life more broadly). Because there are a limited number of Christmas themes to work with, many of the stories are repetitive – the importance of thank you notes; boy and girl twins; Santa Claus needing help delivering presents; and working hard to save up for Christmas presents are common themes. They are also unrelentingly middle class – most of the families that feature in them are virtually indistinguishable, except sometimes the children are rude. Poor families occasionally get a look in, though it may make some readers wince at the way it's stated that the children don't get a Christmas because their parents can't afford to buy them presents and Santa Clause doesn't visit them… but then in all the other stories he is very generous with children whose parents can afford to buy them presents.
I'm sure that these books in their beautiful covers, with Enid Blyton's trademarked signature will be popular Christmas presents this year. Recommended to dip in and out of, rather than reading all the stories straight through.
Reviewed by Rebecca Kemble