P. Crumble (text) and Jonathan Bentley (illustrator), We Are All Kind, Omnibus Books, November 2020, 24 pp., RRP $19.99 (hbk), ISBN 9781760972363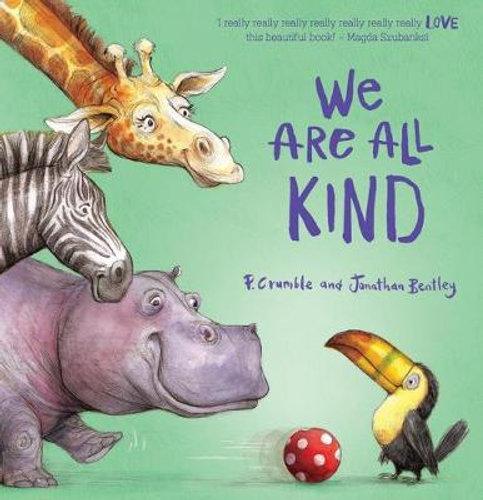 In the follow up title to We Are All Equal, we visit the animal kingdom as they learn about kindness. Readers will run into thoughtful toucans and gracious giraffes — there's even a cameo from the famed tortoise and hare— as they explore different ways to be kind to one another.
The writing is fun and accessible for younger readers, presented in four rhyming lines per page. The cheery nature of the text helps carry vital messages of inclusivity and social awareness. It reminds us that there are so many ways to be kind.
Jonathan Bentley's illustrations are as warm and inviting as the sentiments they portray. Their sketch-like quality and natural colour palettes are immediately engaging. The book is nicely produced in hardback with gloss pages, which bring the animals on them to life.
A great read aloud book for parents, teachers and anyone who works with younger children.
Recommended for preschool and lower primary ages.
Reviewed by Sarah Stivens