Corrine Hall and Michael Randall, Victress: Women who paved the way in Australian Sport, Wild Dingo Press, April 2020, 160 pp., RRP $39.95 (pbk), ISBN 9781925893274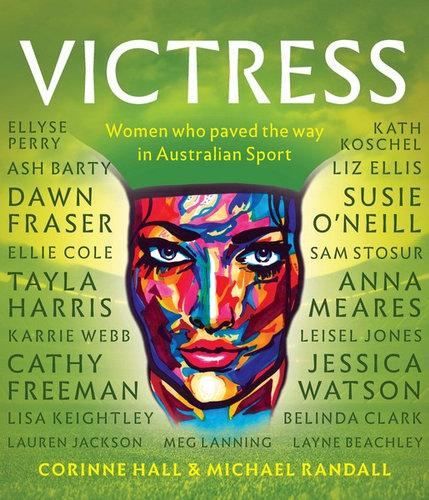 This book is an ode to Australian sportswomen, highlighting our famous heroes as well as those who blazed a trail for women in lesser known sports.
This large format paperback was the brainchild of Hobart Hurricanes Women's Big Bash League cricketer, Corinne Hall. Corinne provided the illustrations for each athlete and tells the story of what each athlete means to her. She worked on the project with Michael Randall who interpreted her stories into the text we see in the book.
The book has been supported by Cricket Australia and funds from the book go back to grassroots cricket and the charitable foundation, The Kindness Factory.
Kindness and relatability are themes throughout the book. The book features athletes from swimming icon Dawn Fraser through to more recent heroes such as Tayla Harris (Women's AFL). It also includes female sports heroes who readers may not be as familiar with such as Ellie Cole (six-time paralympic swimming gold medallist), and Caroline Buchanan (champion BMX and mountain bike rider).
Corinne's approach means that each athlete's unique story is presented in an easily read format that will make them relatable to young readers. The 'Kindness Story' from each athlete is a nice touch.
This excellent reference book documenting the women who paved the way in Australian sport will be a valuable resource in every school library.
Reviewed by Caroline Arnoul