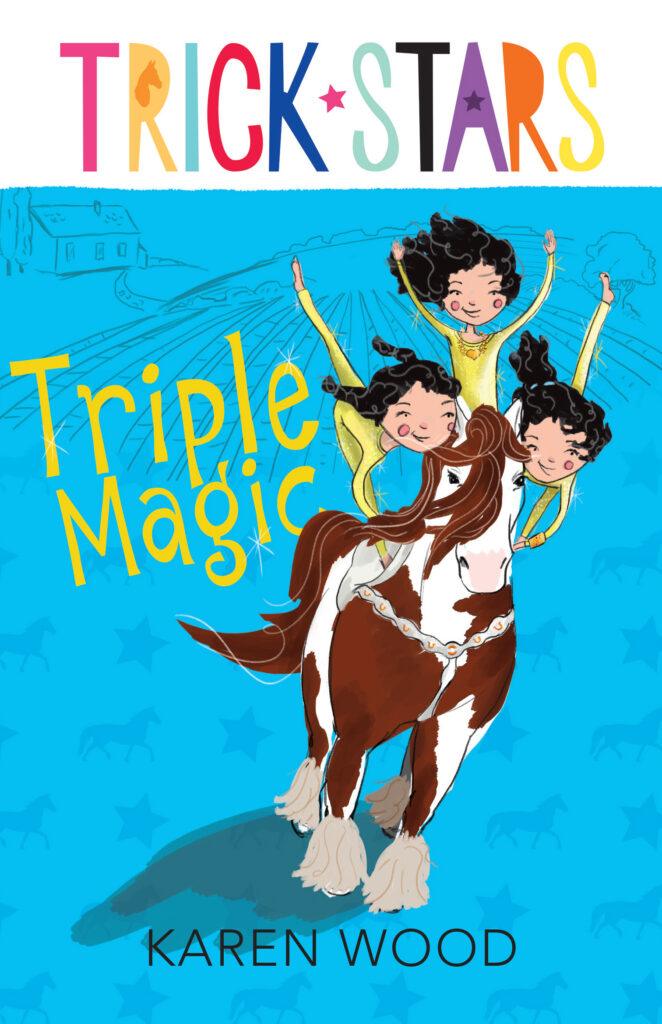 Karen Wood, Triple Magic (Trickstars #1),  Allen & Unwin,  July 2015,  112pp.,  $9.99 (pbk), ISBN 9781743319055
This is the first book in a new series from Karen Wood. Triplets Ruby, Kit and Lexie live on a farm with their mother and grandfather. They work hard to help keep the farm running, so they don't have much free time. What spare time they do have, they spend riding the farm's three gypsy cob horses, and dreaming of riding in the town's talent show. But how could such a dream come true? It seems impossible, until Ruby discovers an old trunk in the loft and uncovers a family secret.
This is a fun, upbeat story of three determined girls and their love of riding. It's not just a horse story though, it also contains a touch of gypsy magic and covers some broader themes like familial responsibilities. The interactions between the girls and their family are authentic and the characters are well formed. This is the first horse story I've read (and I've read many) about trick riding, so it's something different from the norm.
This book should do well in public and primary school libraries, and the cover ensures it will appeal to young girls and horse lovers.
Reviewed by Rebecca Kemble